As we enter the summer months we are all longing for some heat and sun, but what you may not realise is that the hot weather can bring with it problems for your drains.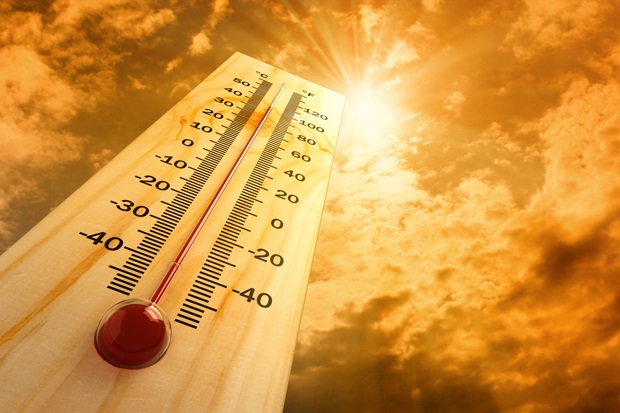 In the UK we have a limited number of good sunny weeks during the year and we all love when the sun comes out and we can relax in the heat. But the sun and heat can cause problems for your drainage system, so we have outlined some of the problems you may face during summer and how you can try to avoid them.
Plant Roots
The hot weather is great for plants, but underground the roots that support the growing plant can start to make their way into small cracks in your pipes which will only worsen as the roots get bigger. The roots cause blockages and prevent the flow of water through your pipes, if you find you have a blocked drain that will not go away, a root may be the cause. Metro Rod will be able to determine this for you and then work out the best way to remove it and repair your drain. 
Hot Plastic Pipes
The majority of pipes within a drainage system are made out of plastic, and when this piping is exposed to direct and prolonged sunlight there can be adverse effects. In the hot weather the pipes can fracture and crack as a result of the UV light from the hot spells of sun. 
Similarly if the ground gets very hot, it can also crack and fracture which will put strain on the pipes and drainage system under the ground, potentially damaging it. In some very rare cases tarmac surfaces can melt and it is not unheard of for this to expose underground pipes which could be damaged.
Slow Draining Showers
Whilst we all love a trip to the beach when the sun is out and beaming, the sand that follows you home can cause problems for your drains, and showers in particular. So avoid this problem try and shake off as much sand when you are outside, but also look at buying a drain cover to catch the debris. Keep an eye on the drain cover throughout the week and be sure to regularly remove any trapped hair and other debris to avoid the common problem of blocked shower drains.
Metro Rod Manchester offer services from dealing with blocked drains, drain repair, CCTV surveys and septic tank maintenance. We believe in simple things and make sure we follow them through; available 24/7, professional, value for money service during and after the job and peace of mind in the fact that all our engineers are highly trained, DBS checked and fully insured.
Make sure you get in touch with us through any of the following:
Enquire through our website: https://www.metrorod.co.uk/local/manchester/
Get in touch with us via email: [email protected] 
Call us on 0808 208 2639
We any drainage needs, we are the drainage experts. We look forward to hearing from you soon!