We are fully committed to servicing all customers in the current circumstances. Our engineers are working hard 24/7 to support all domestic and commercial customers.
Welcome to Metro Rod Leeds, Bradford, Huddersfield & Wakefield -The Drainage Experts. We provide extensive solutions to homes and businesses of Huddersfield, Bradford and surrounding areas 24 hours a day, all year round. Blocked drains and drain maintenance are no problem for us, as our expert engineers have seen it all. We have the solution to all your drainage problems.
CCTV drain surveys and inspections are extremely beneficial when diagnosing any problems or blockages in your drains. Using the latest technology, a remote controlled camera, our drain specialists at Metro Rod will be able to provide a detailed CCTV Survey and diagnose the problem in no time.  Whether you are noticing problems with your drains, or you need to inspect the drains on a potential property, here at Metro Rod we will always provide you with the very best in drainage solutions. The benefits of choosing a CCTV Drain Survey;
Speedy Analysis
When you encounter a problem with your drains, It's very important that you get it fixed as soon as possible. It's also a hassle to be dealing with a blockage at home, especially during the winter  months. A detailed CCTV survey speeds everything up considerably. As the camera is lowered into the drain, the plumber can see everything in real time on a TV screen.               
Accurate Diagnosis
A speedy analysis will then lead on to an accurate diagnosis and our drainage experts can see exactly what the problem is straight away. We can then provide an effective solution for the problem, rather than making an assumption of what the cause may be.
Cost Effective
Due to its precision and accuracy, a CCTV Survey is better value for money because it simply takes less time to solve a problem, rather than making an assumption of what the cause may be.
Minimal Disruption
CCTV Surveys save a lot of time and money, and they also keep disruption to a minimum. The camera does all the work in finding the problem, so once our engineers have identified the problem, they can then simply carry out the work on a particular part of the drain, rather than carrying out a larger excavation on the whole of the drain. Here at Metro Rod we can also assist with the following CCTV Surveys;
Homebuyer's Survey – Buying a home is likely to be the single biggest financial decision in your life, the last thing you need is a myriad of underlying drainage issues that have come to haunt you through bad planning. For example, drain damage in homes is often caused by old age and tree roots from out the home, which creates blockages and causes water to leak into the surrounding soil. If this issue is not rectified, it can lead to further problems involving drain collapse and subsidence.
Vendor: On the other hand, if you are selling your property, you won't want to be delayed by damaged drains being discovered during your purchaser survey.If your drainage issues aren't fixed, you may be forced to sell your property at a lower price or you may be forced to repair these defects at your cost will little notice. In the worst case, the purchaser may even withdraw their offer.
Purchaser: You require the peace of mind that your dream home is not going to reveal any unexpected problems. The last thing you need is having to fork out money to repair damaged drains when you have already pushed yourself financially. In modern times and with general tightening of insurance policy schedules, it's not often that your insurance company will pick up the tab in a new home if your drainage issue an inherited problem, especially in the absence of a survey. In fact, a drain survey is something that mortgage lenders, surveyors and home insurance companies insist on for properties over a certain age or value.
Build over survey: Build over surveys are carried out before and after building work. Are you planning an extension? If you are looking for an extension or conservatory on your existing property, the local water authority is going to insist that you carry out a CCTV survey if you are building over or near their assets. This ensures that: – There are no defects on the drains that will be concealed by the extension.
– That any defects are identified and repaired prior to or during building works.
– That building works do not cause any damage to the asset short or long term.
Large diameter surveys: Metro Rod has a wide variety of the latest CCTV camera units, and we survey larger drainers using crawler units which can provide a panoramic view of the drain condition. Surveys are carried out to the latest 5th edition of the WRC Manual of Sewer Condition and Classification, which is the industry standard.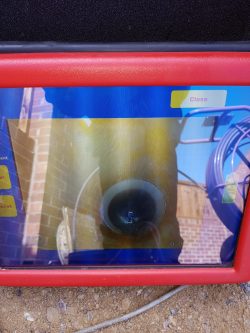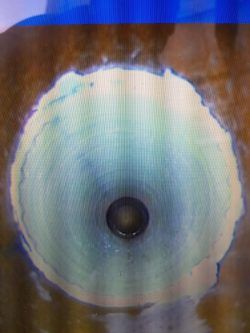 Visit our website: Metro Rod Leeds & Wakefield, Metro Rod Bradford & Huddersfield
Email us on [email protected] 
Call us on 01484 844100.
Follow us on Facebook and Twitter 
Connect with us on Linkedin