We are fully committed to servicing all customers in the current circumstances. Our engineers are working hard 24/7 to support all domestic and commercial customers.
In order to maintain your drains in good condition, it helps to have the full picture of what is going on down there.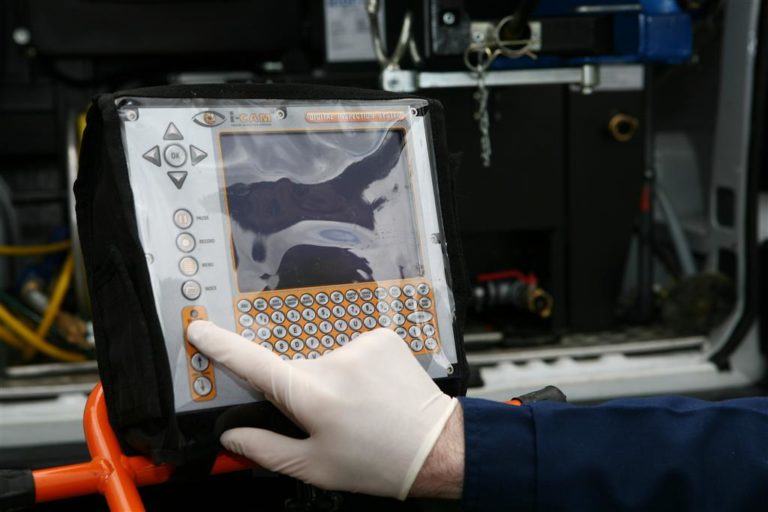 The best way to know what is happening in your drains, and the condition of them, is by having Metro Rod Glasgow come and take a look via a CCTV Drain Survey. In this article, we will explain what a CCTV Survey is, how we carry one out, why you may need one and what we may find.
What is a CCTV Drain Survey?
A CCTV Drain Survey is an in-depth inspection of your drainage system using a small camera which is inserted and fed through your drains, providing real time footage of what is down there. It allows the engineer to make a full assessment with all the details so we know how best to approach the problem.
Why would I need a CCTV Drain Survey?
You will need a CCTV Drain Survey if you are looking to buy a new home as it is part of a general home survey. You will be given a precise overview of the property's drains so you know what you are buying into. The survey allows the buyers to make a fully informed decision before buying the house, in case there is work to be done.
You may also need a CCTV Drain Survey if you are repeatedly having problems with your drains. A CCTV Survey can identify the problem and we can then get to the root of it so it is no longer an issue.
What might we find?
Now you know a bit more about what a CCTV Drain Survey is and why you need one, the next thing you'll wonder is what might we find with one. And the short answer is, pretty much any drainage issue you may have.
CCTV Surveys are designed to provide an extensive insight into the condition of your drains, and so we can identify a number of issues whether they are small or extensive. Here are the most common things we come across;
Collapsed drains
In growing tree roots
Animal problem
Blockages
Leaks and burst pipes and the extent of them
General wear and tear and corrosion
No matter what the problem may be, our Metro Rod engineers will be able to come up with the best solution and plan for getting it sorted, so you needn't worry any longer.
Metro Rod Glasgow offer services from dealing with blocked drains, drain repair, CCTV surveys and septic tank maintenance. We believe in simple things and make sure we follow them through; available 24/7, professional, value for money service during and after the job and peace of mind in the fact that all our engineers are highly trained, DBS checked and fully insured.
Make sure you get in touch with us through any of the following:
Enquire through our website: https://www.metrorod.co.uk/local/glasgow/
Get in touch with us via email: [email protected]
Call us on 0808 208 2627
We any drainage needs, we are the drainage experts. We look forward to hearing from you soon!