We are fully committed to servicing all customers in the current circumstances. Our engineers are working hard 24/7 to support all domestic and commercial customers.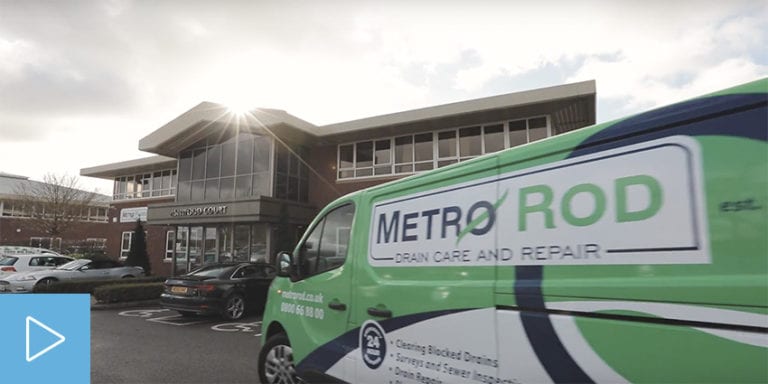 Providing drain care for the Swindon and Thames Valley office sector is key part of Metro Rod Swindon's daily operations. Blocked drains, blocked toilets, blocked sinks and blocked urinals can all occur in a busy, heavily used, property and we are on hand speedily to provide a solution when things go wrong.
The office sector is a very important part of the local economy and the Swindon and Thames Valley area has a number of advantages for the many companies locating their major HQ buildings there:
Proximity to London and it's huge market place but at lower cost, and less congested environment, than being in the capital itself
Relatively easy and affordable travel
A skilled and diverse workforce, benefitting from the presence of a number of excellent universities, and an attractive residential environment for these workers
A generally vibrant local economy with easy access to networking opportunities and advisors of all kinds
Recent studies and articles such as this one indicate that the office market continues to show good signs of economic strength.
Metro Rod Swindon can often be found in the region's office buildings but our work is not only concerned with reactive clearance of blocked drains. Many Property Managers and Facilities Managers in Swindon, Marlborough, Henley, Marlow,Reading, Caversham, Woodley, Newbury, Winnersh, Maidenhead, Slough, Windsor and all points around use us to carry out pre-planned maintenance works on the sensible basis that "prevention is better than cure" when it comes to maintaining the drainage system of a busy office building and ensuring that unforeseen problems and unplanned disruptions are minimised. Neglecting drain maintenance inevitably leads to problems as scale, silt, wipes and other unwelcome matter will build up within drains and causes blockages which, in worst case, can cause serious business disruption.
A pre-planned drain maintenance programme typically involves us making regular visits to a particular office, with the frequency depending on site requirements, when we will carry out activities such as :
High pressure water jetting to ensure drains are kept clean and free flowing
Electro-mechanical cleaning to internal pipework. A typical example would be cleaning pipework leading from urinals in order to clear out build up of uric scale deposits
Using larger electro-mechanical cleaning machinery to descale and clean large diameter pipes and vertical stacks. Stacks are can integral feature of the drainage system of any large multi-floor building and we are experts in maintaining their effectiveness.
Emptying grease traps within office catering facilities or interceptors in office car parks. Metro Rod Reading can provide a full range of tanker services.
Cleaning out car-park channel drains via high pressure water-jetting
Cleaning gutters. This up to three storeys high can be safely and effectively cleaned from ground-level using our Metro Vac technology.
CCTV drain survey to check any particular areas where our customer wishes us to check the condition of a drain.
The timing of any pre-planned maintenance visit is arranged with the site's needs in mind and , for instance, pre-planned maintenance visits can be conducted at night time where it is not practical to carry out the work during normal working hours.
Are you responsible for office premises in the Swindon area or anywhere in the Thames Valley ?  Contact Metro Rod Swindon today to arrange a free-of-charge no-obligation site assessment. We will visit your site and have a friendly and professional discussion about the best approach to drain care
You can contact us by:
Calling us on 0118 950 4477
Going to www.metrorod.co.uk/local/reading/
Emailing us at [email protected]
Connecting with Andrew, our Managing Director on LinkedIn