We are fully committed to servicing all customers in the current circumstances. Our engineers are working hard 24/7 to support all domestic and commercial customers.
In the UK we are used to a bit rain all year round, but when its frequent heavy rainfall sometimes our drains can't keep up and we may experience flooding.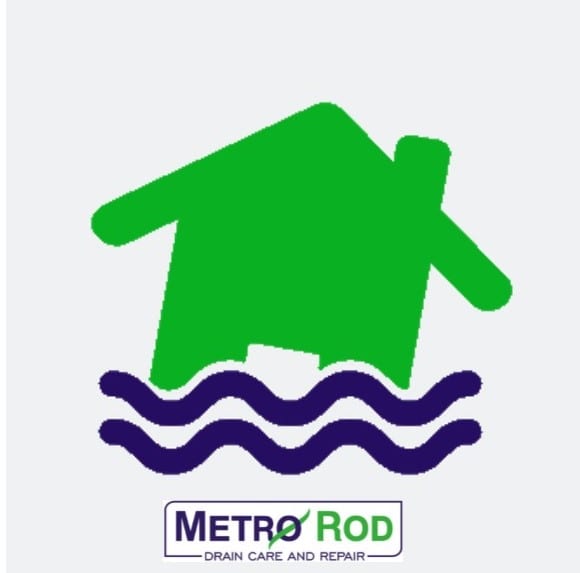 Metro Rod North London know how torrential rainfall and flooding can impact you and we want to make sure you are prepared for any eventuality, so you and your property can stay safe and dry. The first thing everyone should do is assess the flood risk of their area so you can stay ahead and plan for chances of a flood.
Before A Flood:-
By knowing your areas flood risk could be the difference between being prepared and protected and being caught off guard.

 

Insurance is one thing you should consider if you are at risk of flooding, by checking your insurance policy and knowing what you are entitled to can help put you at ease in case the worst does happen and your property becomes damaged. However, it is always better to prevent damage and flooding rather than respond to it.

 

So if you know you are at risk of flooding during bad weather, stocking up on sandbags can prove useful at stopping water enter your home.

 

Another thing that can help is looking at the plants and foliage around your home, by having plantings you can reduce the risk of mudslides and flooding. But you should avoid having plants near the drains, as the roots could disrupt the draining of water.
Surface Water Flooding:-
After heavy rainfall or snowfall you may start to see a lot of surface water pooling in areas where it cannot drain away. This could be because of blocked drains, waterlogged soil or too much stress on the drains. This can cause you some problems that you should be aware of:
Create a hazard on paved surfaces as they become slippery and moss may start to grow adding to this.
Cause structural problems to fences, buildings, sheds if subjected to prolonged water exposure.

 

Damage to your gardens, lawns and vegetation.
How to Prevent Flooding Damaging Your Property:-
Clear out your gutters – with the leaves falling off the trees during autumn they have a bad habit of becoming stuck in your gutters. The soggy clumps of leaves will block the flow of water meaning they can overflow and break and then potentially cause localised floods around your property.

 

Keep drains clear – it's not just gutters that are at risk of becoming blocked, your drains outside may start to accumulate leaves and other debris which will stop any surface water draining away. This may lead to flooding, so to prevent this you can regularly reach in and pull out any debris that is clogging the drains if it is safe to do. Otherwise you can invest in drain guards which will catch the debris and make it easier for you to dispose of.
Metro Rod North London offer services across Tottenham, Highbury, Hamstead, Barnet, Enfield and surrounding areas. Dealing with blocked drains, drain repair, CCTV surveys and septic tank maintenance. We believe in simple things and make sure we follow them through; available 24/7, professional, value for money service during and after the job and peace of mind in the fact that all our engineers are highly trained, DBS checked and fully insured.
Make sure you get in touch with us through any of the following:
Enquire through our website: click here
Get in touch with us via email: [email protected]
Connect with us on LinkedIn: click here
Call us on 0808 208 2634
We any drainage needs, we are the drainage experts. We look forward to hearing from you soon!