We are fully committed to servicing all customers in the current circumstances. Our engineers are working hard 24/7 to support all domestic and commercial customers.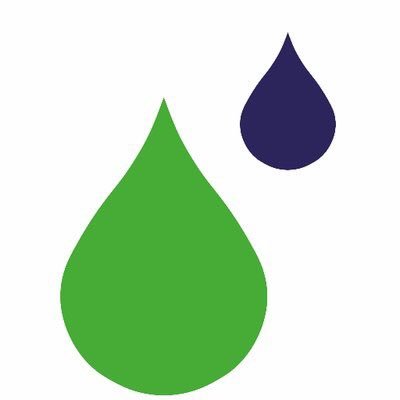 Metro Rod Norwich and Metro Plumb Norwich would like to wish all our Drainage Engineers and Plumbers a happy 'World Plumbing Day' you do a great job! Please take a moment today to think about what it would be like if we didn't have plumbing systems in place in our homes and places of work, how different our lives would be, and how smelly it would be too! We take so much for granted, can you imagine not having access to hot and cold running water? No cup's of tea for a start!
In celebration of World Plumbing Day we thought you would to hear a bit about how far plumbing in the UK has come. Who remember's their history classes talking about 'The Big Stink'. 1858  saw the situation come to a head as London was being overpowered by the stench of open sewers and the River Thames which contained disease ridden raw sewerage. It was so foul that The Commons curtains were soaked in chloride of lime to protect the MP's. A law was passed within 18 days to provide funding for a new sewerage system. Joseph Bazalgette was the engineer who designed the new sewerage system and he had the foresight to design the pipes to be wide enough to cope for future developments, including coping with high density housing such as the many tower blocks that were built in the capital during  the 1960's. London is now building a new 'super sewer' this will upgrade the system and stop raw sewerage flooding into The Thames when it rains.
We would also like to praise the trailblazer's in the development of the facilities that we use today. Did you know that 1596 Sir John Harrington invented a flushing lavatory with a cistern. … Thomas Crapper did not invent the flushing toilet. That is a myth. The first flushing toilets were a luxury at first and they weren't common until the late 19th century.
Where would we be without toilet paper? According to wikipedia Joseph Gayetty is widely credited with being the inventor of modern commercially available toilet paper in the United States. Gayetty's paper, first introduced in 1857, was available as late as the 1920s. Gayetty's Medicated Paper was sold in packages of flat sheets, watermarked with the inventor's name. Original advertisements for the product used the tagline "The greatest necessity of the age! Gayetty's medicated paper for the water-closet."
Traditional toilet paper has evolved and now 'moist toilet wipes' are proving to be problematic. When they are flushed they get stuck in the pipes causing blockages. This is the most common cause of a blockage that Metro Rod Norwich comes across. Metro Rod Engineers throughout the land work hard each and every day to keep drains running freely.
So on this day when we are celebrating Joseph Bazalgette, Joseph Gatetty and the other pioneers of plumbing, we would like to say "Thank you" to all the plumber's and engineers out there . Metro Rod Norwich have Drainage Engineers and Plumbers available 24 hours a day. We are always open, and always here to help you through a drainage or plumbing emergency.
The Metro Rod Norwich Team,  carries out tasks such as:-  Unblocking drains * CCTV Survey * PPM's * Gutter Clearing * Cracked Pipe Repair * Water Leak Repair * Septic Tank Emptying * Drain Care * Septic Tank Maintenance * Homebuyers Drainage Survey * Fat & Grease Management * Sewer Inspections * Pipe Lining * Excavation * Drain Mapping * New Drain Installations * Tanker Services * Emergency Plumbing *
Give us a call if Metro Rod Norwich can assist you with all aspects of drainage and emergency plumbing throughout Norfolk and North Suffolk.
Metro Rod Norwich can be contacted 24 hours a day on 0800 66 88 00