We are fully committed to servicing all customers in the current circumstances. Our engineers are working hard 24/7 to support all domestic and commercial customers.
A cold wet December morning in 2017 saw engineers and office staff volunteer their spare time during a busy season. Members of staff at our franchise volunteered their time to help St Pauls Church in Cwm, Ebbw Vale. With long-standing drainage issues threatening the future of the church, something had to be done.
Colin Witcomb, franchisee of Newport and Hereford grew up in the Cwm village. Therefore, has fond memories of attending the church for choir practice and Sunday school as a young boy.
When approached regarding the future of St Pauls Church Colin said:
"I couldn't bear the thought of the church being forced to close because of a problem that we could help solve. Luckily for me my team of engineers appreciate the value of community spirit. Never more so than at Christmas and all while wearing their Christmas jumpers!"
We discovered a basement below the church that had filled with water and dirt. Consequently, causing damp problems inside the building. The problem had escalated to a point where the floor of the church had begun to bow. As a result, the water was being absorbed from the basement below.
Our work involved emptying the contents of the basement. Meanwhile, we attempted to locate a manhole chamber that had caused a blockage. Above all, this was the most contributing factor towards the damp problems. A team of engineers spent time emptying and cleaning the basement. However, the offending manhole was finally uncovered.
In conclusion, Metro Rod used our specialist high-pressure water jetting equipment to clear the blockage.
Phil Robbins, a member of the church congregation said:
"We are incredibly grateful to all of the Metro Rod team for their hard work in clearing the basement below the church. This was starting to cause us serious problems that, if left for any longer would have seriously jeopardised the future of the building. The cost to rectify this problem would have amounted to thousands of pounds! In short, we are very fortunate that Metro Rod agreed to provide their time and materials free of charge to help our cause."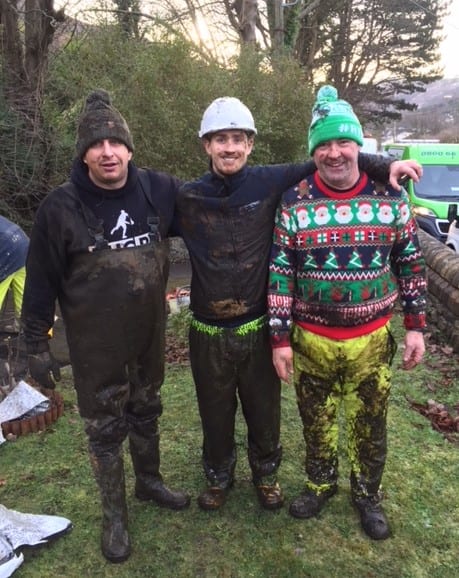 Are you in need of reliable and efficient drainage or plumbing solution? Metro Rod Newport, Hereford, and Gloucester can help you and your business or home with our services!
Call us on; 01495 305578
Visit our websites; Newport and Hereford or Gloucester
Email Us; [email protected] 
Find Us On; Twitter or Facebook or LinkedIn
Metro Rod Newport, Hereford, and Gloucester are available 24/7. We are able to deal with multiple types of drainage problems and issues.