We are fully committed to servicing all customers in the current circumstances. Our engineers are working hard 24/7 to support all domestic and commercial customers.
Blocked drains can be seriously inconvenient and send your day spiralling as you wonder how to fix it, who to call and what this will mean for the rest of your day.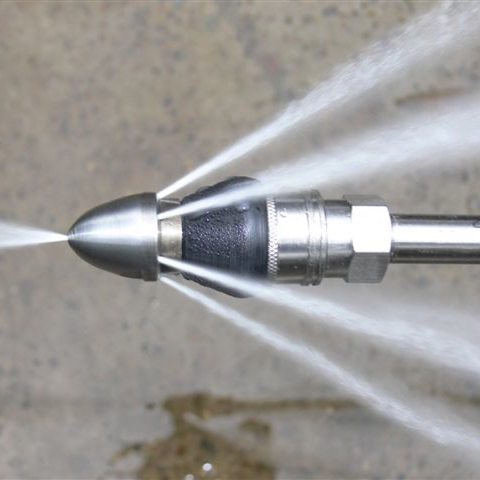 Blocked drains are a common problem for both homeowners and businesses, they are something we see on a daily basis. Whether it's a blocked toilet, sink or drain Metro Rod Manchester are on call 24/7 to help you unblock any drain. We have a team of great, experienced engineers who are always on call to help with your drain care needs. 
At Metro Rod Manchester we offer two main solutions to unblock drains – high-pressure water jetting and electro-mechanical cleaning. Both offer long-term solutions, by thoroughly unblocking the drains and ensuring they are clean, to help prevent future blockages. 
We know you'll want to reduce the risk of flooding, and damage to your home as well as preventing any unpleasant smells from entering your home or business, so there are a couple of things you can try yourself to help get your drains moving again. To start with you'll need to make sure you are protected from any germs, especially when dealing with a blocked toilet. We recommend wearing long rubber gloves, goggles or glasses and putting down some newspaper to protect the floors. 
Baking soda and vinegar to unblock a sink – start by pouring 1 cup of baking soda down the plughole or drain, followed by 1 cup of vinegar and 1 cup of water, cover the hole and wait for about an hour. There should be a fizzing reaction happening, which will hopefully work to loosen the blockage. You can then pour boiling water down the drain, little by little to flush it through.

 

If you know what is blocking your toilet, e.g. a bar of soap or child's toy fell in, you can try, while wearing the rubber gloves, to reach in and pull it out. Make sure you have something protecting the floors in case the toilet water flows over a little.

 

You can try using a toilet plunger to get things moving by placing it completely over the hole and gently pushing and pulling to create a vacuum that may dislodge the blockage to unblock the drain.
To help prevent any unnecessary blocked drains you should try to avoid disposing of the following down the toilet or sink:
Fat, oil and grease
Wet-wipes
Cotton wool
Food scraps

 

Kitchen paper towels

 
We find that these things are the top causes for blocked drains and are what we find when we unblock drains, as they are insoluble and will cling to the uneven pipe walls and then build up to restrict the flow of water. 
Blocked drains can be very persistent so if you need help to unblock your drains, get in contact with us using the information below. 
Metro Rod Manchester offer services from dealing with blocked drains, drain repair, CCTV surveys and septic tank maintenance. We believe in simple things and make sure we follow them through; available 24/7, professional, value for money service during and after the job and peace of mind in the fact that all our engineers are highly trained, DBS checked and fully insured.
Make sure you get in touch with us through any of the following:
Enquire through our website: https://www.metrorod.co.uk/local/manchester/
Get in touch with us via email: [email protected] 
Call us on 0808 208 2639
We any drainage needs, we are the drainage experts. We look forward to hearing from you soon!