As we start to make our way into autumn you'll be aware of the pretty leaves falling off the trees. What isn't so pretty is the blocked drains that occur as this happens.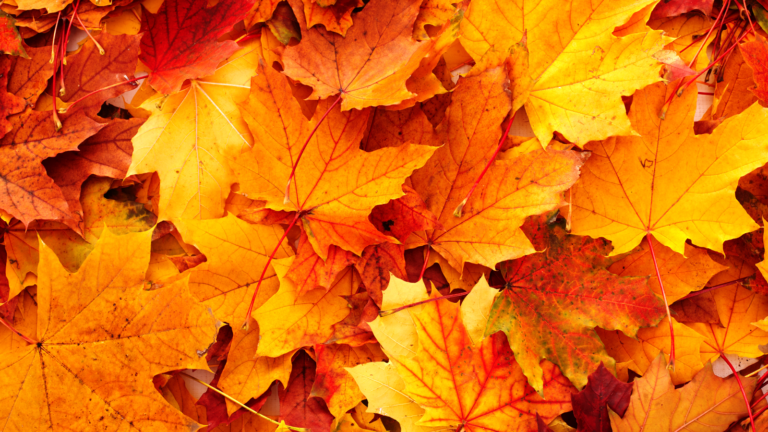 We've been unblocking drains for years now and know how frustrating and costly this time of year can be as the weather changes and puts strain on our drains. Luckily for you, here 4 things you can do to limit the number of autumn leaves blocking your drains.
Check your drains
Every couple of mornings it's a good idea to go and check your drains for any foliage that may have gotten into them. If possible you could put on some rubber gloves and reach in to pull any leaves and debris out to keep your drains clear.
Purchase drain guards
A drain guard is a convenient attachment that goes over your drains and doesn't allow anything other than water to go in. It's essentially a big sieve catching all the debris, leaves and sticks that may come down over autumn and winter. You can then dispose of the how you wish when it comes to cleaning out your drain guards. You should be aware that if you do not clear out the drain guards and the debris builds up too much, you are at risk of flooding as the water won't be able to get down the drains either.
Use wet-dry vacuum
A wet-dry vacuum allows you to hoover up dirt and dust as well as liquids, which makes them great for hoovering up debris and the soggy autumn leaves blocking your drain. It can be a very handy thing to have around the house during the autumn.
Pre-planned maintenance
At Metro Rod, we offer pre-planned maintenance, which means you don't have to worry about suddenly coming across a big problem. Pre-planned maintenance is great as you can be organised about when to have work carried out, so that you are always one step ahead of any problems. Emergency drainage solutions can take a lot longer and could cause businesses to come to a halt, so by having it all pre-planned you can avoid disruption.
If you do find you have a drainage problem then do not worry, as Metro Rod Stoke can find out what is wrong and get to the root of the problem for you quickly and reliably.
Metro Rod Stoke offers services across Stoke-On-Trent, Stafford, Wolverhampton & Worcester, from dealing with blocked drains, drain repair, CCTV surveys and septic tank maintenance. We believe in simple things and make sure we follow them through; available 24/7, professional, value for money service during and after the job and peace of mind in the fact that all our engineers are highly trained, DBS checked and fully insured.
Make sure you get in touch with us through any of the following:
Enquire through our website: click here
Get in touch with us via email: [email protected]
Connect with us on LinkedIn: click here
Call us on 0808 208 2658