We are fully committed to servicing all customers in the current circumstances. Our engineers are working hard 24/7 to support all domestic and commercial customers.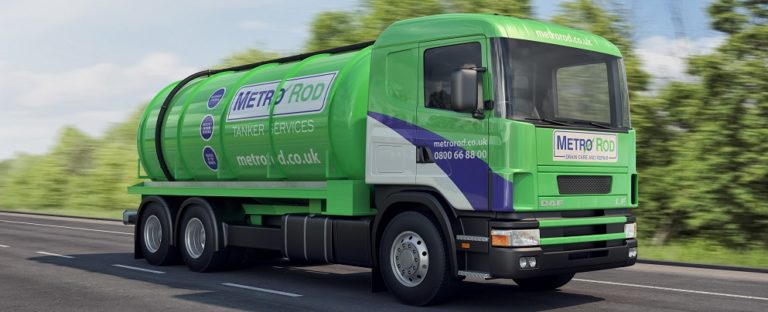 Many rural properties will adopt a septic tank drainage system, which will require periodic maintenance. They are often left untouched until problems of smell or blockage arise. This can be too late to avoid the soak away blocking and resulting in additional and often expensive works.
It is recommend that septic tanks are emptied at regular intervals, although this will depend on the design capacity and use. A well-designed septic tank system can have capacity such that maintenance intervals can be up to 12 months, this will reduce significantly if more people live in a property that the system was designed for. A good example of this is a property which has been adapted or extended to accommodate extra family members.
Metro Rod Cumbria are able to send a tanker to your property to empty your Septic Tank and dispose of the waste in the most environmentally friendly, suitable manner – usually at your nearest sewage treatment works.
We will even clean your septic tank, if required to do so, making sure that everything is in full working order, meaning no potential problems will arise in the near future.
New septic tank emptying regulations are due to come into force on 1st January 2020!
These new rules have been put in place to protect surface water resources, e.g. rivers, streams etc, from pollution caused by septic tanks and other small-scale sewage treatment plants. If you have a septic tank that discharges directly into a watercourse such as a river, stream, canal, ditch, surface water drain or any other type of watercourse then it must be replaced or upgraded by 2020.
Click here for more information on these changes.
Pre-planned Maintenance
We also offer a pre-planned maintenance service where we can schedule in the emptying of your septic tank months in advance meaning that you don't have to worry about getting in touch every time you need us.
Working 24 hours a day means that we can schedule pre-planned maintenance at any hour to avoid disruption to your normal routine.
With a free site survey, our professional and experienced engineers can visit your site and advise on the best course of action.
We offer many services to both domestic & commercial clients, no job is to big or small. We have the equipment & expertise to make sure you or your business is free from any drainage problems you may have, 24 hours a day, 365 days a year!
Metro Rod Cumbria love to keep up to date with all of our clients, old & new via our social media accounts so remember to give us a follow!