We are fully committed to servicing all customers in the current circumstances. Our engineers are working hard 24/7 to support all domestic and commercial customers.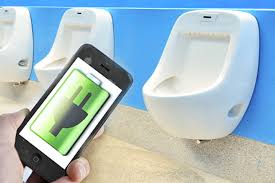 Interesting developments from the Robotics Lab, the creative team have developed a brilliant device that uses urine to charge smartphones. The device uses a collection of cylinders which are filled with electro active organisms that feed off what they find in urine, which is rather fascinating.
The device is due to be tested at Glastonbury Festival, it will be fascinating to see the results. This device would be a heaven send for many festival goers that may not have access to power outlets, unfortunately the device does slowly charge smartphones. So no fast charging just yet, hopefully this is something the Robotics Team could look into implementing.
Once the device is ready to be released to the general public it would be interesting to see how the Metro Rod engineers could use the device when on site.
Looking forward to see how the device will progress over time.
In the meantime if your toilets get blocked or your need an emergency drainage/plumbing engineer we are here 24/7, 365 days a year – call us on 01582 666543 – we cannot guarantee that we will be able to charge your phone yet 🙂