We are fully committed to servicing all customers in the current circumstances. Our engineers are working hard 24/7 to support all domestic and commercial customers.
LET METRO ROD BEDFORD PLOT YOUR ASSETS…
It's not just drains and CCTV surveys we offer at Metro Rod Bedford.  Although we are experts in that field, there's so much more than that to the services we can offer your home or business.  For example, Metro Rod are fast becoming leading experts in Asset Mapping.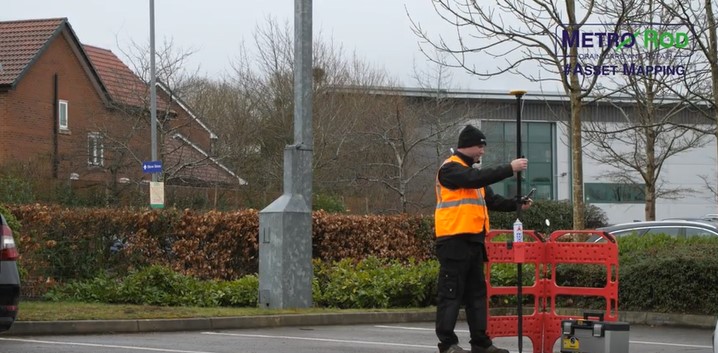 What is Asset Mapping?
Using innovative technology, coupled with our reputation for commercial excellence, Metro Rod Bedford can accurately plot the location of your external assets.  These can be anything that you want mapped location information on, but with regards to managing your drainage and waste pipes, we can plot exact locations of all your manhole covers and drainage assets. We will then overlay captured asset information and locations onto a Google Earth map, and present you with a valuable document showing you exactly where issues may occur in the future.
You have the flexibility to commission reports that fit your exact requirements, as well as specifying additional formats including PDF plan, data spreadsheets and fully functional Google Earth Overlay reports.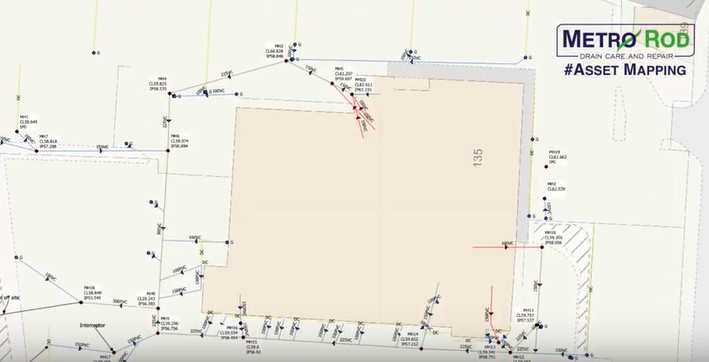 How does Asset Mapping work?
At Metro Rod, we're known for our commitment to innovation and the use of the latest technology.  Across the Metro Rod network, our engineers work swiftly and with minimal disruption to your site. We'll use a range of technology, including cutting edge GPS technology allowing accuracy up to 2cm to collect data. Your report is then produced to your exact specification and delivered quickly and accurately.
WATCH THIS SHORT VIDEO WHICH SUMMARISES IT ALL… 
Talk to your local Metro Rod Asset Mapping specialist
Want to know more? We are always happy to arrange a FREE site assessment and no obligation quotations for any work you might need. All you need to do is call us or drop us an email.
You can call us in the office on 01582 666543 or email us using the email address [email protected] 
Metro Rod Bedford cover the postal areas shown in green on the map below, but we are part of a national network of companies, so wherever you're located, Metro Rod can help you – Find Your Local Service Centre Here.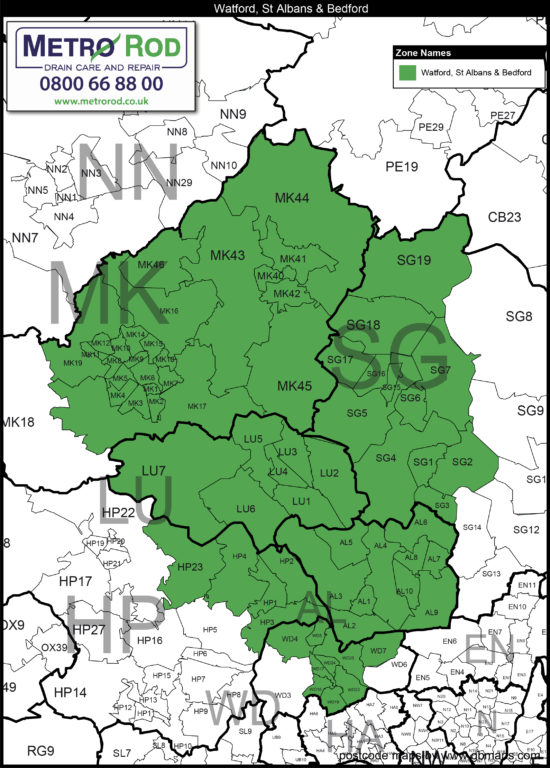 Call us soon for a friendly, informative chat and to discuss an initial site visit.
Metro Rod Bedford – always professional, always on call and always on time.