We are fully committed to servicing all customers in the current circumstances. Our engineers are working hard 24/7 to support all domestic and commercial customers.
Every year on March 11th the World Plumbing Council celebrates the history of plumbing, whilst looking to the future and how plumbing can be made more accessible to all areas of the world.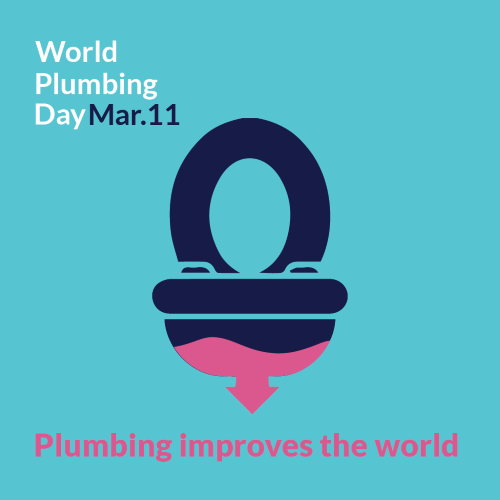 The Council each year holds talks and activities where people come together to discuss the world of plumbing whether that be new advancements in technology or ways to help promote good sanitation.  This plays a vital role in the world for discussion over sustainability in the environment, good health and good quality plumbing. 
However on this day its important to take a look back and see just how far we have come in the world of plumbing, and yet how much there is still to do, to ensure that everybody across the world has access to the same level of hygiene and sanitation as we do here in the UK. 
History of plumbing 
There are accounts in history that even 2800 years ago King Minos of Crete had the first known flushing water closet.

 

In many Indus Valley civilisations there were cities were everyone had some sort of flushing toilet in the house that was also attached to a rather sophisticated sewer system for the time period. So even though the concept for a flushing toilet is not particularly new, it is probably fair to say they have definitely been advanced.
In 1596, a flushing toilet was created for Queen Elizabeth I by her Godson, however she thought it was too loud and refused the gift!
1775 the first patent for the flushing toilet was issued to Alexander Cummings
1851, the first recognised public toilets were opened in The Crystal Palace London as an exhibit. The attendants all wore white and charged a penny to use them.
1906, William Elvis Sloan invented the Flushometer which pressurises water directly from the supply line for faster recycle time in-between flushes. The Flushometer is still used in across the world in public bathrooms today

 

2006, a hundred years later, NFL player Calvin Johnson, created the first waterless toilet to meet the needs of communities in South America who may not have access to clean water and sanitary plumbing
It is by celebrating World Plumbing Day that awareness is created and help can be given to those communities where they don't have access to clean water and plumbing facilities. 
We hope you have learnt something new about plumbing and the history behind the toilets we use every day, but if you ever have any problems with your own plumbing and drains please get in contact with us. 
Metro Rod North London offer services across Tottenham, Highbury, Hamstead, Barnet, Enfield and surrounding areas. Dealing with blocked drains, drain repair, CCTV surveys and septic tank maintenance. We believe in simple things and make sure we follow them through; available 24/7, professional, value for money service during and after the job and peace of mind in the fact that all our engineers are highly trained, DBS checked and fully insured.
Make sure you get in touch with us through any of the following:
Enquire through our website: click here
Get in touch with us via email: [email protected]
Connect with us on LinkedIn: click here
Call us on 0808 208 2634
We any drainage needs, we are the drainage experts. We look forward to hearing from you soon!