Metro Rod Oxford
We will always provide the highest standards of drain clearance, from a highly skilled and professional team of engineers.
No job is too big or too small for us; from unblocking one drain in a home to unblocking a wall of urinals, we are the number one drain clearance service provider in Oxford. A CCTV survey is the best way to get to the bottom of your drainage problems, whether you know there is a fault or if you are buying a home and just want to check that the drains are in working order, we can help.
Contact Us
Whether you have a drainage emergency from blocked drains and require instant support; or want to set up a contract of pre-planned maintenance works, we will always provide the highest standards of service, from a highly skilled and professional team of engineers. We also invest in our business, using innovative technology to assist us in our work. Metro Rod (Oxford) are your go-to drainage company.
We are proud of the reputation we have built with our loyal customer base, from homeowners, to leading high street businesses. Our business was named as Metro Rod Franchise of the Year in 2013 and you can be sure that we always find the most cost effective, professional and effective solution to your drainage problems.
Metro Rod (Oxford) was founded in 1999 and since that time has grown in size from just 2 employees to 10. With our extensive local knowledge of the towns and villages across Oxfordshire, West Buckinghamshire and East Gloucestershire we can provide a fast, professional service to our drainage customers, day or night.
"We have worked hard over the last 17 years to build a good local reputation for reliable and honest dealings with all our customers; this is a fundamental foundation for our company core values. Our engineers are committed to this ethos, and work tirelessly to offer our customers an honest, professional and safe service at all times"
– Sue Caulfield, Franchisee
Areas We Cover
Carterton
Didcot
Wantage
Witney
Abingdon
Leave Us Some Feedback
At Metro Rod Oxford we appreciate feedback from our customers so that we can continue to improve our services. If you have recently had work carried out by Metro Rod Oxford, please feel free to complete our short survey here.
Read Our Testimonials
Metro Rod Oxford are dedicated to customer satisfaction. For your peace of mind, why not take a look at our recent testimonials from satisfied customers.
Metro Rod Careers
Looking for your next challenge? Visit our jobs page to see our latest vacancies.
We went out to a home in Wantage to assist a couple with their blocked drain. We sent out our... Read More
Insurance customer
We were called out to a job at a house a few weeks ago. There was a toilet in the... Read More
Mr Hall
We received a call on the late May Bank Holiday from a customer at home whose toilet was blocked and... Read More
M. Westcott
A call came in at 8pm from a church in Oxford, though they requested that we attend in the morning,... Read More
St Andrews
We went out to a home in Wantage to assist a couple with their blocked drain. We sent out our engineer Seb to investigate. The problem turned out to be a little bigger than anticipated and in order to make access for his electro-mechanical cables to get into the pipes to clear it, he had to remove the toilet from the wall. Once this was achieved it was a simpler matter to clear the blockage and restore flow.
Yesterday we received a phone call in the office from the customer who could not have been happier with the service.
"Dot in the office was so cheerful and helpful... the engineer was friendly, helpful and polite, a lovely man"
We are very pleased we could help!
Insurance customer
We were called out to a job at a house a few weeks ago. There was a toilet in the house that was not flushing water away, so we sent Curtis to investigate. Curtis found a blocked manhole which was the cause of the problem with the toilet. He used his mechanical cleaner to clear the blockage and then used drain dye from the toilet to ensure that it was now running freely, which it was. During his investigation he also spotted a damaged manhole which was not blocked, but he spoke to the customer about the issues that broken manholes can cause.
The customer had this to say:

"Great job by Curtis. Will use again."
Mr Hall
We received a call on the late May Bank Holiday from a customer at home whose toilet was blocked and backing up. We sent out our on call engineer Mark to see what was going on.
Upon lifting the manhole, he immediately spotted that it was full to the brim with waste water. The blockage was being caused by a mixture of rubble and wet wipes and he used his Gully Grab to remove them; this is a nifty device that consists of a long pole with a hinged scoop on the end. Once Mark had cleared what he could of the wipes and rubble he was able to use his high pressure water jetter. Because there was still a collection of debris in the drain he added a special nozzle to his jetting hose, which is called a warthog nozzle. The warthog is a much more versatile than the average nozzle: the nozzle shoots jets of water as usual, but because they shoot out at differing angles the force of the jets rotate the nozzle, which in turn breaks up compacted debris making it capable of cutting out wipes, fat, scale and so forth. In this case, the warthog made short work of the blockage in the pipes and soon the pipe was clear of all debris.
Once the drain was cleared Mark replaced the manhole lid and washed and disinfected the area. He kept the customer informed through and received this response to his hard work:
"Very professional tradesman and has done a great job!"
Well done Mark
M. Westcott
A call came in at 8pm from a church in Oxford, though they requested that we attend in the morning, which we were happy to do. We sent David out the next day. The problem was three blocked manholes so David went to the furthest manhole to jet with his High Pressure Water Jetter, as he hoped this would clear the blockage and all three would start to flow again. Despite his best efforts he could not reach the blockage, which he was trying to get to from a blind connection from this manhole. As the building by the manholes was a new addition to the church, David asked if there were any plans on site and there were, which is always helpful! The plans revealed a manhole that was not visible previously. David dug in the location and underneath five inches of dirt was the missing manhole. This was quickly opened and jetted and this time he was able to reach the blockage and break it up, allowing the other manholes to flow again.
The customer was very pleased: "Relentlessly persevered! Awesome!" 
St Andrews
Who We Work With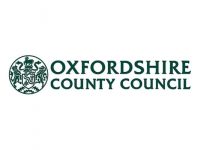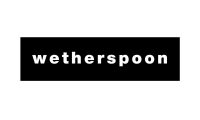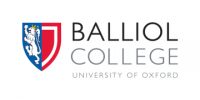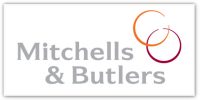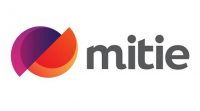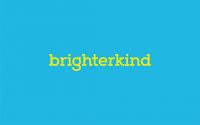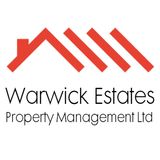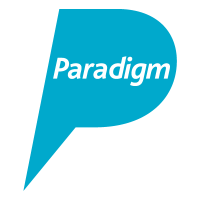 Our Team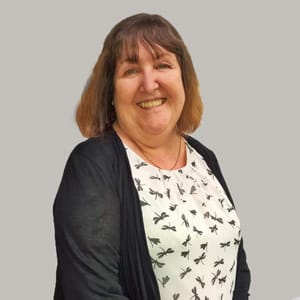 View
More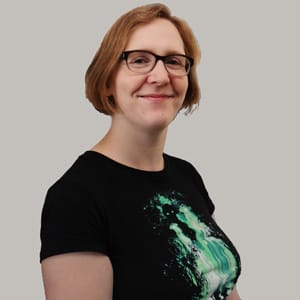 View
More
CHARLOTTE
Marketing Manager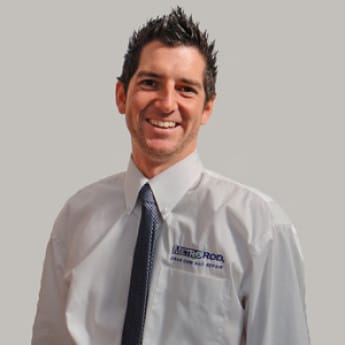 View
More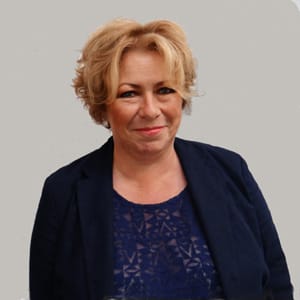 View
More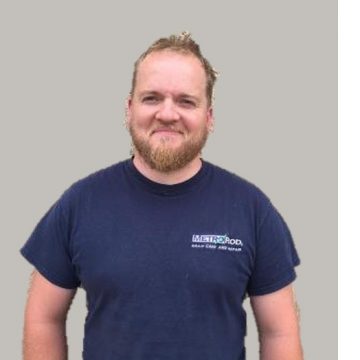 View
More
TONY
Senior Drainage Engineer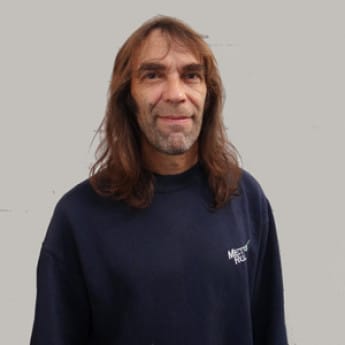 View
More
PAUL
Operations Supervisor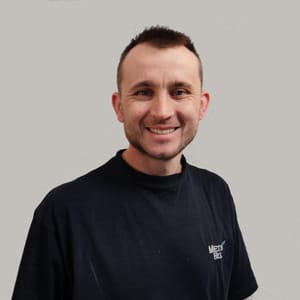 View
More
SEB
Lead Drainage Engineer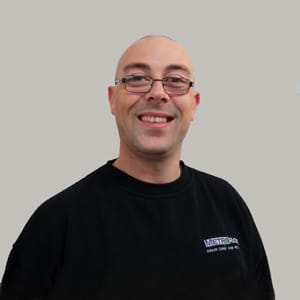 View
More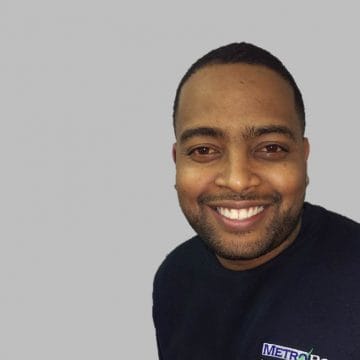 View
More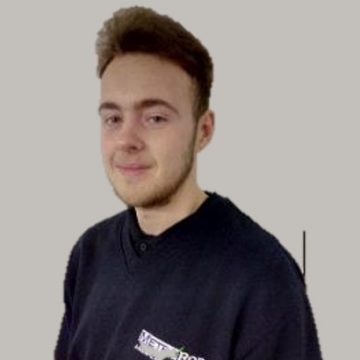 View
More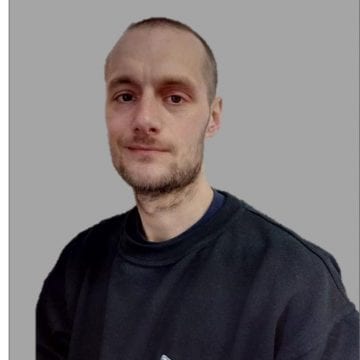 View
More
JASON
Trainee Drainage Engineer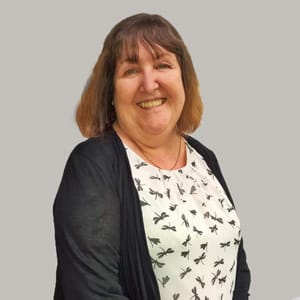 Sue started out running the Oxford Franchise in 1999 from the front room of her house with one engineer and has expanded it to cover a greater area with six engineers and an administrative team of three.
In 2014 Sue was the regional winner of the NatWest sponsored Venus Award for Small Business and in 2015 Sue was a finalist in the HSBC sponsored BFA award in the Oldrepeneur category.
Sue is a keen follower of eventing and was delighted for the opportunity to sponsor the Blenheim Horse Trials in 2014 and every year since. She has four grandchildren who she enjoys spending time with when she is not at work.
Sue is a member of Bicester Speakers.
Connect with her on LinkedIn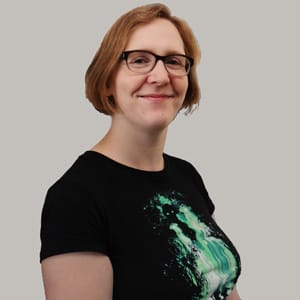 CHARLOTTE
Marketing Manager
Charlotte has been marketing manager since March 2013 and since then has overseen the expansion of our area into Gloucestershire; the addition of various new, exciting technologies which we have added to our kit and most recently, the launch of Metro Plumb.
Her responsibilities include ensuring the best service is offered to customers, ensuring that new and existing clients are offered any of our full range of innovative services, so that our customers are aware of everything we can do to help them repair and maintain their property.
Charlotte works closely with Dean in order to create new, informative content to display on social media and to send out to our customers to detail the long list of ever growing services we provide.
Charlotte is also responsible for engaging with customers on our online profiles, through our website and various social media accounts such as Facebook, Twitter and LinkedIn.
In her spare time, she enjoys baking, creative writing and gaming, often doing all three with her children.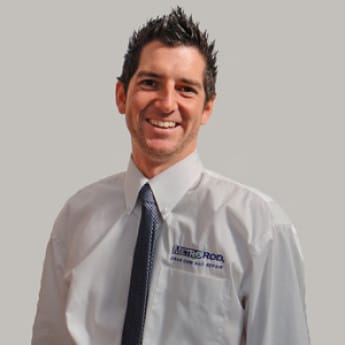 Dean joined the business in 2016 as our Sales Manager after deciding on a career change. He has a first class honours degree from Coventry University and his previous work experience varies from hospitality services, through to working in the public sector, so he has a variety of skills within the scope of customer service.
Despite his relatively short time with us, Dean has already made some great connections at local networking events. He works closely with Charlotte to produce new, informative content for our customers. His role involves some office based work and he also travels out to site in order to ensure that new and old customers are getting the service they need. Whether they require monthly, bi-annually or annual PPMs, or whether they require a one-time quote or whether they need something else entirely, Dean works with clients to ensure their needs are met.
In his spare time, Dean enjoys fishing, drumming with his band and spending time with his family.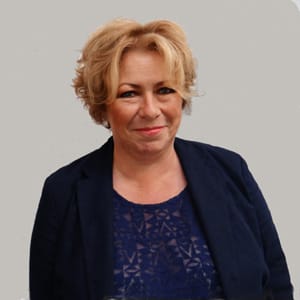 Dot joined the office based team in May 2015. She brought a wide range of customer service skills to the job, which combined with an eagerness to learn the ropes, meant she soon settled into the role. Now she runs the administration of the office, responds to queries from customers and organises the plumbers and engineers.
We are very happy to have her on our team and the local birds are very pleased, too, as she often spends her breaks ensuring that their feeders are full!
In her spare time Dot enjoys reading and watching the wildlife at her home.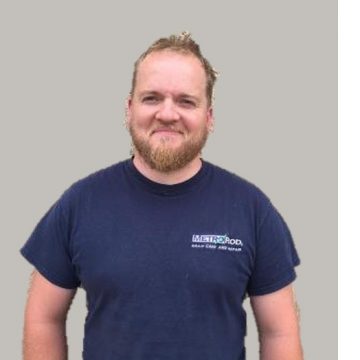 TONY
Senior Drainage Engineer
Tony joined Metro Rod on the 9th of October 2006. He started out as a general assistant gaining experience on the job while helping out the other engineers whenever they needed a second man on a job. After 6 months, and after obtaining his driving licence, he was ready to go out on his own and he's never looked back. These days he is a highly competent drainage engineer with a lot of experience in the field.
In his spare time, Tony enjoys spending time in his shed, building robots with his children and taking them on adventures.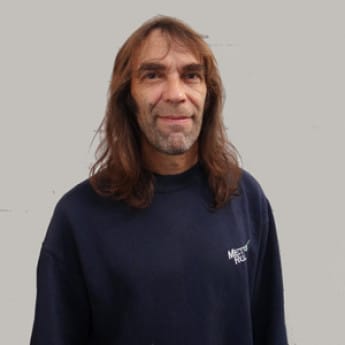 PAUL
Operations Supervisor
Paul is the longest serving drainage engineer here at Metro Rod (Oxon & West Bucks). He started with us on the 9th of June 2006 and he started out working on sites, drawing on his previous experience working for other drainage companies while he learned our procedures. Today he is largely office based, focusing on coding the CCTV surveys and fielding technical queries from the other engineers and from clients – as well as eating all the biscuits.
In his spare time, he enjoys tinkering with his collection of motorbikes.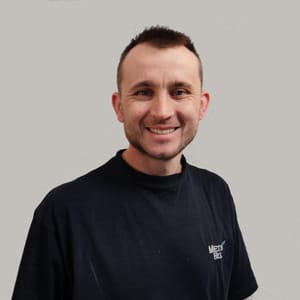 SEB
Lead Drainage Engineer
Seb joined Metro Rod on the 1st of February 2007. Having moved to the United Kingdom from Poland he made sure to take a clutch of courses in a variety of building applications before joining our company. He has been with us for several years now and is a valued member of the team.
In his spare time, Seb enjoys travelling and photography.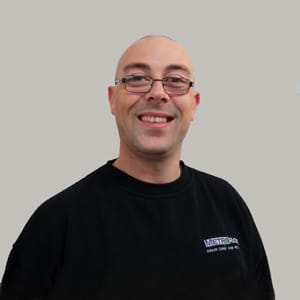 Mark has worked with us since July 2013. He had previous experience from working with other drainage contractors and is always ready with a smile, meaning he is well liked by both colleagues and customers.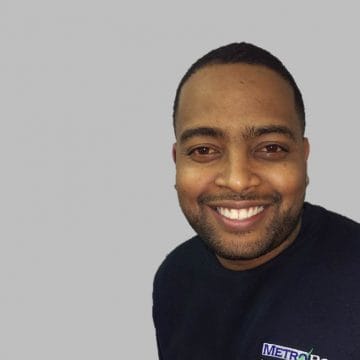 Brian joined us at the end of 2016 as a general assistant, working as a second man whilst gaining experience of the work we do. He graduated to drainage engineer in February and has proven to be an excellent asset to the team. He is a great team player and is always ready to lend a hand, along with regularly going above and beyond with our customers.
When not at work Brian enjoys spending time with his son.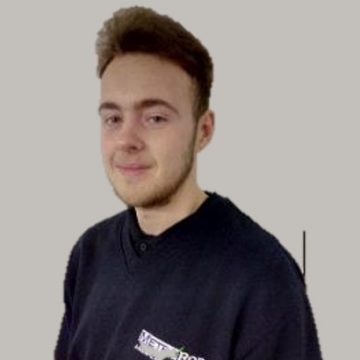 David started with us in January 2018. Despite his youth, David already had experience working in the construction industry, which he has brought with him to his current role. He shadowed other team members while he learned the trade and while he obtained his qualifications specific to the drainage industry, which he passed with ease.
During his spare time David likes to spend time with his family and fiancée.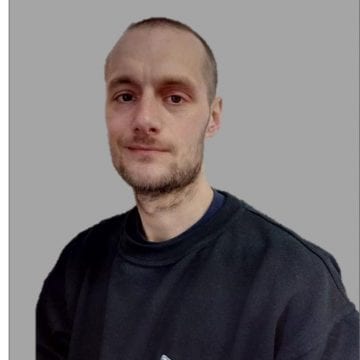 JASON
Trainee Drainage Engineer
Jason is our newest member of staff; he started with us in April 2018. He has experience as a satellite engineer, so he brings with him a lot of customer service skills as well as experience working at heights. We are very happy to have him join our team and he's fitting in very well as he works as a second man with our seasoned engineers to learn the trade. He is also undertaking the study and exams he needs to gain his qualifications to become a fully fledged engineer himself.
In his spare time Jason enjoys travelling and spending time with his family.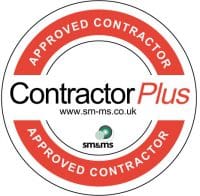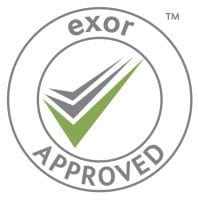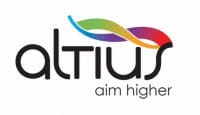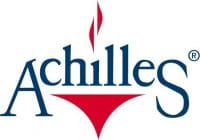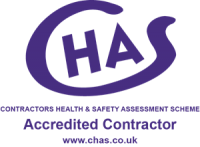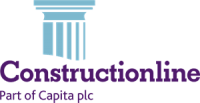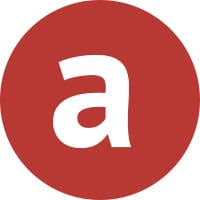 We're here for you 24/7!
Contact Us!