We're proud to be supporting National Apprenticeship Week (NAW 2019). We're always huge supporters of apprenticeships at Metro Rod as we like to provide new opportunities for young people across South Yorkshire. All our apprentices will gain recognised skills and experience whilst earning a wage.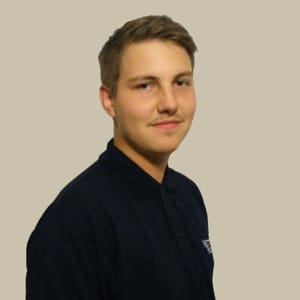 In November 2015, Metro Rod South Yorkshire employed a new apprentice to join our team to help the engineers and plumbers with their workload. Lewis started as an apprentice engineer where he learned both theoretical knowledge and practical skills to prepare him for going out to his own jobs as a qualified engineer.
When Lewis joined Metro Rod, he has recently finished his GCSE's and had very little knowledge about the drainage/plumbing industry however the support and commitment from himself, the experienced engineers and his manager, Dave, he is now ready to qualify as an engineer.
Dave (MD at Metro Rod South Yorkshire): "Lewis has learned the ropes really quickly and has settled in perfectly. He is a key team player and is valued by all of the team."
In the next couple of months, Lewis will be out on the road, 'Blazing a Trail' and fixing problems in his own shiny green van! We wouldn't hesitate to employ another apprentice in the future as soon as another opportunity arises. Keep your eyes peeled over on our social media regarding a very exciting project – Metro Rod Apprenticeship Scheme!