Since 2014 we at MetroRod Oxford have been among the sponsors of the Blenheim Palace International Horse Trials held in Woodstock, Oxfordshire. It is always an honour to be involved in our own small way.
This year the event runs from Thursday the 13th of September until Sunday the 16th. We shall be there watching the horses and riders, perusing the many stalls, eating the delicious food available and seeing what demonstrations are on in the attraction arena.
We've produced a video of our services to be shown at the event but you can check it out here.
If you want to learn more about the Horse Trials for this year or from years gone by, you can check out their website anytime you like.
We hope to see you there!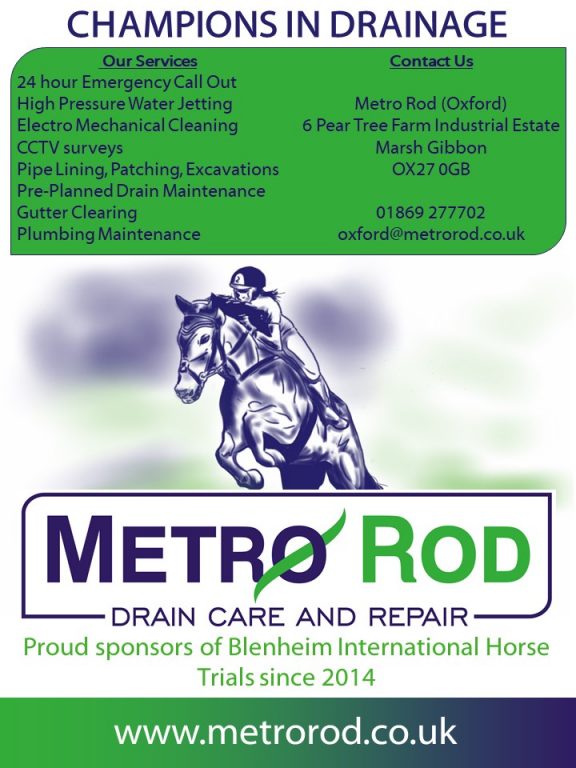 If you require the services of Metro Rod you can get in touch with us in a variety of ways;
You can go to our website
You can get us on Twitter or Facebook
You can call us on 01869 277702
or you can connect with our sales and marketing team on LinkedIn