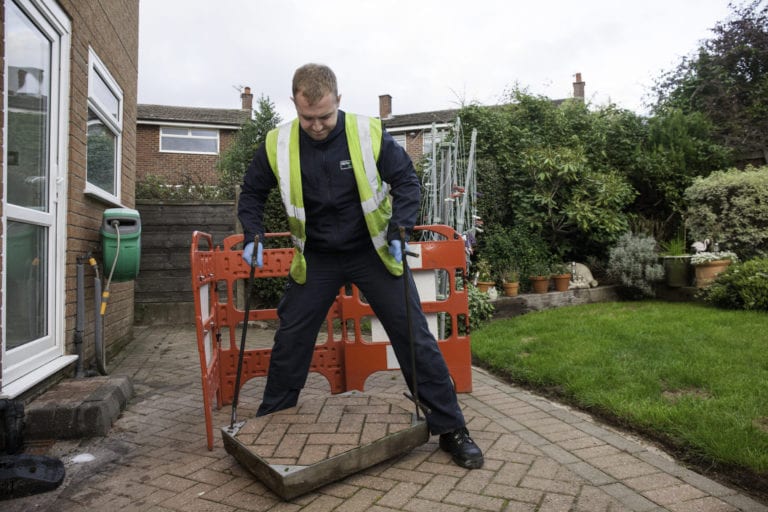 A blocked drain, blocked toilet or escape of waste water because of an issue with your site drainage in London can present major issues and there is no more inconvenient time than the weekend for this to happen. For businesses and high usage public amenity sites this can mean a drain problem interrupting their busiest time of the week whilst for London domestic householders the interruption of a precious weekend can be a major problem.
At Metro Rod Central London we work 24/7 to carry out both pre-planned drain maintenance works and reactive emergency work caused by blocked drains or blocked toilets. Many Facilities Managers and Property Managers in London have come to rely upon the safe, professional and honest service delivered by our trained and accredited drainage engineers and our work at weekends is both challenging and rewarding for us in terms of meeting customer demand and resolving the capital's drainage problems.
Unblocking drains is largely unsung work so we were therefore delighted to see that 4 customers in one weekend this month had loaded 5-star customer service reviews on our Google My Business page with three individual drainage engineers in our team picking up plaudits for their work.
Luke Williamson attracted two of these reviews and here is what Luke's customers had to say:
"Engineer Luke arrived quickly, was friendly and helpful and did a fantastic job! Can't rate these guys high enough. Trustworthy and reliable, I would recommend them to anyone".
"I'm so pleased with the service Metro Rod provided from start to finish, their engineer Luke was knowledgeable and very professional and cleared my blocked drain within no time at all".
George Nicolaica dealt with a tricky blockage at a residential block and received the following comment:
"The engineers arrived promptly at our block of flats and found and cleared the blockage in the drains quickly and efficiently. George was fantastic and couldn't have been more helpful. I wouldn't hesitate to use Metro Rod again and can't recommend them highly enough".
And finally Tony Gallagher delighted another London flat-owner:
"Really excellent service from Tony at Metro Rod who came out and clear blocked plumbing in my flat – I didn't have to wait, and he came as scheduled – I wouldn't hesitate to recommend this company".
Tony, together with his brother Paul, has been so consistent in providing excellent service that we are currently running a competition around the "Oasis" of great service provided by our very own "Gallagher brothers".  Just click here to read about this and why not have some fun and take part with the chance to win a £50 Amazon voucher whilst also securing 10% off our normal prices for any drainage work booked in Central London.
To discuss how we can help you with any drain care or maintenance issue in London please don't hesitate to get in touch with us.
You can contact us on:
by emailing us on [email protected]
Going to our website; www.metrorod.co.uk/local/central-london/
or connecting with Gary, our Commercial Director on Linked In
We look forward to hearing from you soon!