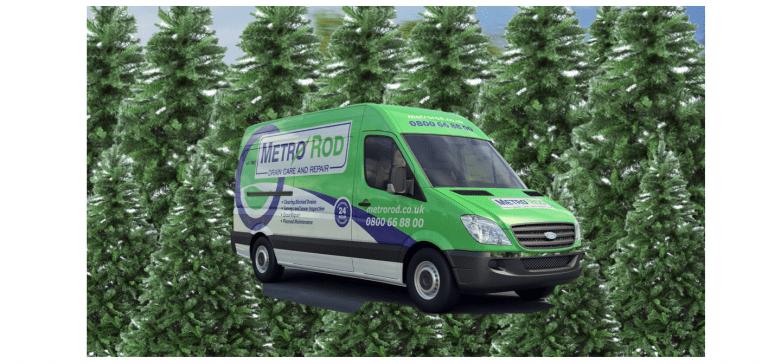 At the start of the year Metro Rod West Essex have rebranded our fleet of drainage and plumbing vans to reflect Metro Rod's bright new look, being much a noticeable green reckon we are really going to blend in with your Christmas trees. As we work 24 hours a day 7 days a week that does include all over Christmas including Christmas day, Boxing day, New years eve and New years days. Blocked drains can be unpredictable as well as inconvenient don't let it spoil your Christmas please call us any time of the day or night we will get to you as soon as possible with our normal every day friendly service, so you can keep enjoying your Christmas and New years!
Drainage and Plumbing problems shouldn't be your problem don't wait and suffer call us as soon as possible.
You will see our new bright green vans across our area including Harlow, Bishop Stortford, Romford, Hornchurch, Hoddedson and Hertford. We work for many household name commercial customers as well as always being available to assist house holders with any drainage and Plumbing problems.
Call Metro Rod West Essex on 0800 668800 and one of our vans will arrive to solve your problems. We look forward to seeing you.