Case Study – Blocked Toilet in Pub/Restaurant
We all know the importance of a properly working toilet – so when the toilet gets blocked, you'll want to deal with it swiftly. In the hospitality sector, blocked toilets have the potential to cause major disruption and can even cause mean temporary closure for your business. Additionally, in the sector, you are faced with the general public who have a high tendency for putting items down the drains that our systems are not designed to cope with: wipes, nappies, sanitary products, cotton buds etc. These items also cause blocked toilets.
Did you know the average person in the UK spends £44 per week on eating out?
Recently, Mero Rod West Yorkshire was called in to solve an emergency issue of a leaking ceiling due to blocked toilets upstairs at J D Wetherspoons. Metro Rod West Yorkshire has had a strong relationship with J D Wetherspoons and provides pre-planned maintenance as well as emergency drain care.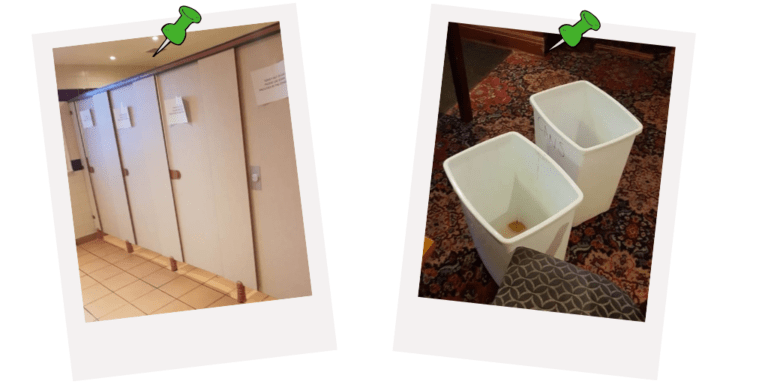 When our engineer arrived the pub/restaurant had had to close off ½ of the venue for health and safety reasons as the blocked toilets were causing a water leak. A total of 13 toilets, both ladies and gentleman's, were all blocked. Our engineer investigated the waste pipes behind the toilets to find that they were located within a very small and cramped void space. The engineer then opened the pipework and used a Rothenberger machine to electromechanically clean the soil pipe macerating to clear. Once the pipework was free-flowing our engineer tested the toilets numerous times to ensure they didn't back up before cleaning the area and reopening the toilets. This was all done in under 2 hours meaning there was no loss of service or need for temporary closure.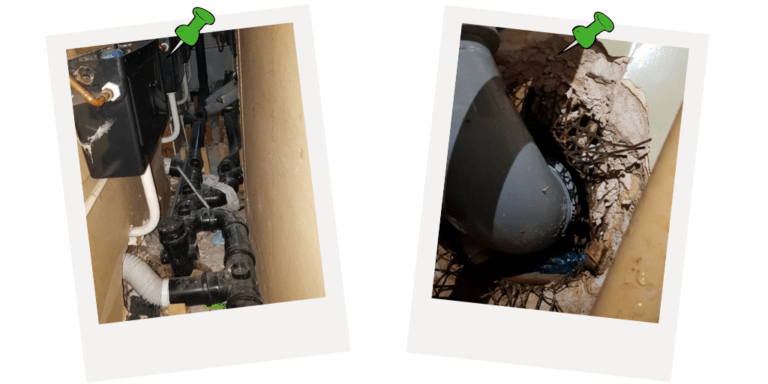 We understand that those working in hospitality are constantly working 24 hour shifts, therefore, we make sure we are available 24/7, 365 days a year. This means Metro Rod West Yorkshire can support your establishment, ensuring there is no need for temporary closures due to blocked toilets and drains. We understand building customer relationships is key and therefore you don't want a guest finding a blocked toilet or smelly drains when dining in your establishment as your customer's experiences can make or break a business's reputation.
Here at Metro Rod West Yorkshire we provide a professional, speedy and cost-effective resolution to blocked toilets and drains due to our vast experience. Here are the services we can offer the hospitality sector:
Blocked drains in your kitchen – it is extremely important to have well-maintained drains in a commercial kitchen. Fats, oils and grease enter the UK sewerage system from commercial kitchens can cause blocked drains. The grease sticks to the walls of our pipes and builds up, eventually leading to blocked drains. However, no matter what the cause of your drainage issue, Metro Rod West Yorkshire will be able to rectify this is the quickest and most efficient way possible.
Clearance of blocked toilets – foreign objects are often flushed down toilets! Our engineers are constantly clearing blocked toilets and drains that are blocked due to wet wipes, cotton buds, sanitary items etc. In fact, one time, our engineers were called to a blocked toilet to find a whole toilet brush via a CCTV Survey, blocking the pipes! We offer specialist clearing services using the latest tools and technologies, enabling our engineers to tackle blocked toilets and drains in the best way possible.
Pre-planned Maintenance – To protect yourself from the hassle of blocked toilets and drains and/or drain repair it's essential to keep on top of regular drain maintenance. This includes regular inspections and cleaning to keep them in the best possible condition and prevent blocked toilets drains and/or damage or collapses by wear and tear or neglect. Here at Metro Rod West Yorkshire we routinely carry out Pre-Planned Maintenance (PPM) works across Leeds, Bradford, Huddersfield and Wakefield.
Grease Management – Metro Rod West Yorkshire can install a brand-new grease trap or replace an old grease trap. This will help prevent blocked drains and protect your pipes. However, if the grease trap is not maintained properly/frequently this will lead to blocked drains again. Once we have fitted your new/replacement grease trap we can schedule pre-planned maintenance to empty the grease trap and clean them. This can be as little or often as you need depending on what suits your business.
Reoccurring blocked drains – CCTV survey is the answer. A CCTV Survey can accurately diagnose any underlying issues causing reoccurring blocked toilets and/or drains, which is critical for cost-effective maintenance. Metro Rod West Yorkshire are industry-leading experts in CCTV Surveys, pre-planned maintenance and drain repair, with innovative technologies. The iTouch Live CCTV System, for example, allows us to provide completely transparent and virtual, real-time reports directly to you. Using iTouch Live, the data collected from the site is streamed in real-time to the local office for processing. In most cases, your inspection report has already progressed to the next step before our engineer has finished packing up his tools. With geography no longer a factor, our team of technical support managers are also able to provide instant technical assistance to each of our local offices, ensuring that even the most complex of cases is analysed efficiently. All of this means that we can conclude each of our inspection reports far more quickly than before, allowing us to closely evaluate the problem and report back to you on the most effective solutions to your problem. Each report can be delivered instantly through our live web portal, or should you prefer, we can still place a printed copy and a DVD in the post to you. As an alternative to the iTouch Live CCTV survey inspection, we can also offer reports using the traditional WINCAN reporting software.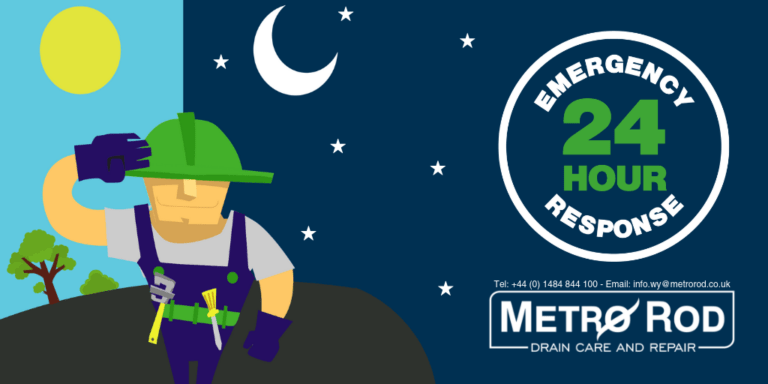 The best way for establishments in the hospitality sector to ensure their drainage systems are running at peak capacity with no blocked toilets or drains is to keep on top of regularly maintaining the drains' cleanliness. Contact Metro Rod West Yorkshire to arrange for one of our team to attend the site at a time convenient to you and assess your exact requirements:
Step 1
A Technical Site Surveyor will visit your premises to carry out a FREE site survey. They will analyse previous drainage problems and highlight areas of concern.
Step 2
We usually recommend an initial clean that will return the pipework to full flow and optimum performance.
Step 3
A tailor-made programme is prepared showing which part of your system requires more frequent attention.
Step 4
By prior arrangement and at a time which is convenient for you and your business, our engineers will carry out scheduled works as agreed. A tailor-made solution for your business.
Need Our Services?
Blocked toilets and drains can be very persistent, and we know its stressful and hard to unblock drains yourselves. Metro Rod West Yorkshire are your local drainage experts, so if you're facing blocked toilets and/or drains give us a call as it is our job to safely and efficiently unblock drains. You can contact us for blocked drains solutions and provide drain repair, toilet unblocking, gutter cleaning or drain clearing,  PPMs (Pre-planned Maintenance), CCTV Surveys, septic tank management and emergency tanker services.
If you are interested in PPMs or any of our other services, please see the areas Metro Rod West Yorkshire cover and our contact details below:
| | | |
| --- | --- | --- |
| Bingley | Horbury | Pontefract |
| Birstall | Huddersfield | Pudsey |
| Bradford | Ilkley | Queensbury |
| Castleford | Keighley | Settle |
| Dewsbury | Knottingley | Shipley |
| Driglington | Leeds | Skelmanthorpe |
| Glasshoughton | Liversedge | Skipton |
| Guiseley | Meltham | Slaithwaite |
| Halifax | Menston | South Elmsall |
| Haworth | Mirfield | Tadcaster |
| Heckmondwike | Morley | Tingley |
| Hemsworth | Normanton | Wakefield |
| Holmfirth | Ossett | Wetherby |
| Honley | Otley | Yeadon |
Visit our website:
Metro Rod Leeds & Wakefield, Metro Rod Bradford & Huddersfield
Email us on [email protected]
Call us on 01484 844100.
Leave Us Some Feedback
At Metro Rod, we appreciate feedback from our customers so that we can continue to improve our services. If we've recently unblocked your blocked toilets or drains or any other work carried out by Metro Rod West Yorkshire, please feel free to leave us a review on either the following: