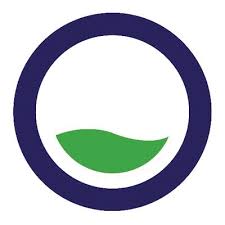 An important part of our drain care service in Slough and the Thames Valley region is correctly diagnosing the underlying cause the drainage problems our customers are experiencing. A blocked drain in Slough, a blocked toilet in Windsor, a blocked sink in Ascot or an escape of sewage from a manhole in Maidenhead are all problems which could have variable underlying causes. For instance sometimes blocked drains are caused by "misuse" …..where inappropriate materials such as wet wipes or nappies…are put down toilets by users. Other blocked drains might be caused by the slow, gradual build up of fats and greases from food preparation, uric scale or silt. Other apparent blockages might occur because the pipe is structurally damaged.
Similarly an escape of water from a leaking drain may be causing flooding or even pollution with no apparent way of being able to tell where and how the drain is damaged.
It's not easy to understand what is going on inside a drain pipe when it is buried underground and/or the problem is several metres away from the manhole or other access point to the drain. However Metro Rod Slough's drainage engineers are skilled in the use of CCTV survey equipment which enables them to insert a cable mounted CCTV camera into any drain pipe in order to transmit live footage back to them to view on a monitor at ground surface level.In this way we can see inside your drains as clearly as if they were at ground level.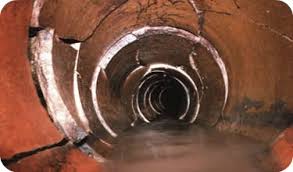 The photograph above, which reveals a badly cracked and damaged section of drain, shows the type of live image our drainage engineer will see as he controls the CCTV camera from surface level.
A CCTV drain inspection can reveal many things and early detection can prevent further problems from occurring.
Problems that can be detected by a CCTV drain surveyinclude:
Collapsed/ fractured pipe/ broken segments
Tree root ingress
Displaced joints and poor gradient
Rodent damage
Fat Build Up
Other materials reducing the drain diameter
Once Metro Rod Slough have viewed the CCTV survey footage we can identify any problems and their underlying causes, assess the current condition of the entire drain, spot any potential problems that could arise in the future and make appropriate recommendations for any immediate or long term action to be taken. If requested a DVD of the footage will then be made available to our customer and a detailed report will be produced.
Furthermore Metro Rod Slough now use the latest cloud-based CCTV technology to ensure our surveys are produced and available to our customers as quickly as possible. 
Read more here about our link with iTouch Systems CCTV technology
. Essentially we can now provide your survey footage and report via a web-link, removing the need for physical transmission via DVD. 
CCTV Drain Surveys for Potential Home Buyers
Metro Rod Slough also carry out CCTV drain surveys for potential home purchasers before they complete on the sale of a property. This means they can have peace of mind as to the condition of the drains before committing to their purchase and avoid any unexpected costs coming to light later on. Our engineers will carry out a full inspection of the property's drainage system and provide a detailed report, by request, on any structural damage and possible problems that could occur at a later date.
CCTV Drain Surveys for the construction industry
Many construction companies use Metro Rod Slough to inspect the condition of site drainage prior to handover to their end client or purchasers. During construction new drains may be laid and debris and soil disturbed during construction will often found it's way into the drains giving potential for blockages. A Metro Rod Slough CCTV drain survey will quickly identify any drain lines which need any structural attention or which simply require cleaning using our high pressure water jetting drain cleaning technology.
Do you have any issue at all with your property's drainage system ?
Contact Metro Rod Slough today for a safe, professional and honest service by :
Calling us on 0118 950 4477
Going to www.metrorod.co.uk/local/reading/
Emailing us at [email protected]
Connecting with Andrew, our Managing Director on LinkedIn