Smelly drains can cause a lot of stress and embarrassment, luckily the causes of them can be easily prevented!
The causes of smelly drains can be caused by trapped food. If you are washing a plate that has left over food on it, but you have not scrapped the plate into the bin beforehand, the food can travel down the drain and become trapped. Then once the food sticks to the side of the drains, it can begin to smell over time. A good way to prevent this is by scrapping the food on the plate into the bin before washing it up. Another way to prevent this is by filling your sink with boiling water and bleach then flushing the water through the drains which will loosen the food fragments from the drains walls and flush them through the drains. A similar way to this is using baking soda and boiling water, place a tea spoon of baking soda down the drain and continuously pour boiling water down the drain for about 10 seconds. This will cause the baking soda to react with the water, allowing the solution to clean the drains and removing all things that could cause the bad smell.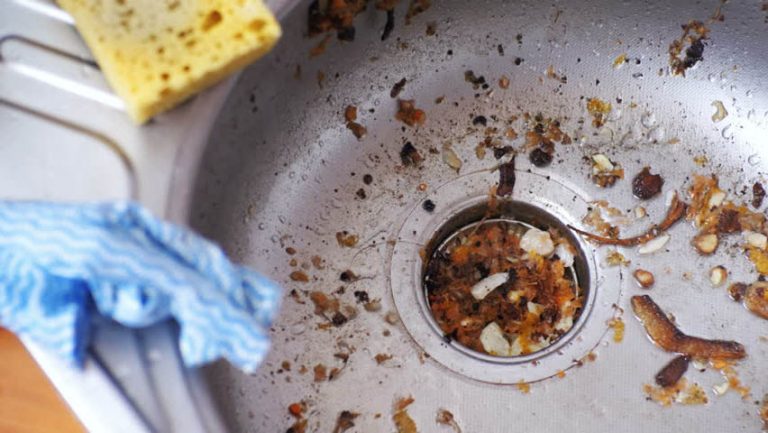 Sometimes, you do not need to go to these stretches to clean your drains. Just by simply flushing clean boiling water down the drains can do the job just fine as it will maintain the cleanliness of your drains and remove some build up. I would possibly recommend trying this before using bleach and baking soda. Another way of preventing food from going down the drain, there are plugs that are available that have a basket to catch the waste from food to ensure that it does not go down the drain.
Partial blockages can be caused from decomposable product. This will more than likely need assistance from one of our engineers. It can cause an odour from the drains as water will constantly be flowing past and interrupting the blockage.
Another cause would be if there's not enough water in the U-bend of the sink then a sewage odour can arise from the drain. If you just run water from your tap down the plug hole, this will fill the U-bend back to level and hopefully prevent any odour from the drain depending on how potent the smell is. But regularly cleaning the drains with bleach and water or baking soda and water will help to minimise the smell but if it is a blocked drain, you would need assistance from a drainage engineer.
Fat, oil and grease is also a major cause of blocked drains, along with wet wiped being flushed. This can cause nasty smells and result in fatbergs forming in your drains. Over time, the fats, oils, grease and wet wipes attach themselves to the walls of drains and as more product is put down drains, they grow. They will begin to block the drains, meaning that the drains no longer run at full flow. If you have a fatberg forming in your drain it will not be able to be removed by using bleach and water, baking soda and water or plain water. It would need to be removed by a drainage engineer. Metro Rod Birmingham offer a service that helps prevent fatbergs, we can fit internal grease traps in your drains that will catch any fats, oil, grease and food debris, then we can clean them as often as needed.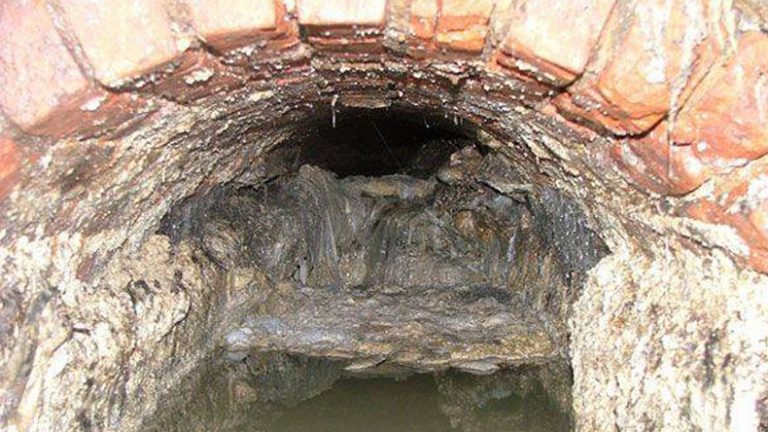 Shower drains can also become blocked, usually from hair and soap build up which will then result in an odour from the drains. This can be prevented by having something that can stop have from going down the drain. Also, regularly cleaning your shower drain to remove any hair and soap can help to stop your drain from becoming blocked and that there is no bad smell.
If you are interested in any of our services, please get in touch!
Call 0121 776 8838
Email [email protected]
Connect with us on Linked In – CLICK HERE
Like us on Facebook – CLICK HERE
Follow us on Twitter – CLICK HERE
Visit our website – CLICK HERE