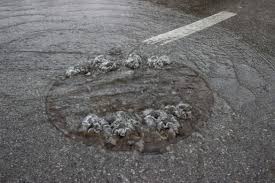 We at Metro Rod Reading are out there daily clearing blocked drains in Reading and playing our part in making Reading one of the country's economic success stories. As the report on this link indicates the Reading area leads the way in a number of economic indicators with overall productivity 25% higher than the national average.
A blocked drain or even a blocked toilet or bad smell can be much more than a minor inconvenience. In may cases the drainage problem means a business is disrupted and even temporarily closed down with a resultant loss of earnings and customer satisfaction. It's therefore vital that businesses can reach us so our skilled engineers can attend promptly and solve the problem. Our 24 hour Contact Centre means we are always on hand for you, 365 days a year and we use the latest high pressure water jetting techniques in unblocking drains and cleaning drains. We will carry out CCTV drain survey when this is necessary to diagnose the cause of the blockage.
Whilst we at Metro Rod Reading are always happy to attend any emergency issue with your drains we believe that, for business, prevention of blocked drains, blocked toilets and other drainage problems is better than cure. We routinely carry out Pre-Planned Maintenance (PPM) works for a large array of commercial clients including many of the blue-chip household names based in Reading and other towns in the Thames Valley such as Slough, Bracknell, Maidenhead, Newbury and Swindon,.
We can develop a bespoke maintenance plan for your business to prevent loss of revenue or general inconvenience through a programme of regular works.
As a genuine 24/7 company, we are able to carry out these works in your quietest, or silent, hours to avoid disruption and loss of trade.
We recognise that your business is unique and may have complex drainage requirements. A PPM agreement will help to prevent drainage emergencies from occurring and we are able to tailor a service that will support all your internal pipes and drains, including;
Basin and urinal pipework
Cleaner's sinks
Toilets
Soil stacks
Internal and external underground drainage
Surface and car park channel drains  and gulleys
Gutters
Our professional and experienced engineers will visit your site and advise on the best course of action to help prevent costly drainage emergencies from occurring in the future.
Contact us to arrange for one of our team to attend site at a time convenient to you and assess your exact requirements.
Step 1
Metro Rod Reading will visit your premises to carry out a FREE site drainage assessment. We will listen to you and analyse previous drainage problems and potential areas of concern.
Step 2
We will usually recommend an initial drain clean to ensure all pipework has full flow and optimum performance.
Step 3
A tailor-made Metro Rod maintenance programme will be produced and discussed with you with a view to ensuring your business runs free of  drainage problems.
Step 4
At agreed intervals and at time convenient to you and your business, our engineers will carry out the drain maintenance works as agreed. A tailor-made solution for your business.
More Information
If you would like to find out more, give us a ring on 0808 208 2654 . Alternatively you can call our emergency helpline on 0800 66 88 00 24 hours a day.
You can also contact us by:
Going to www.metrorod.co.uk/local/reading/
Emailing us at [email protected]
Connecting with Andrew, our Managing Director on LinkedIn