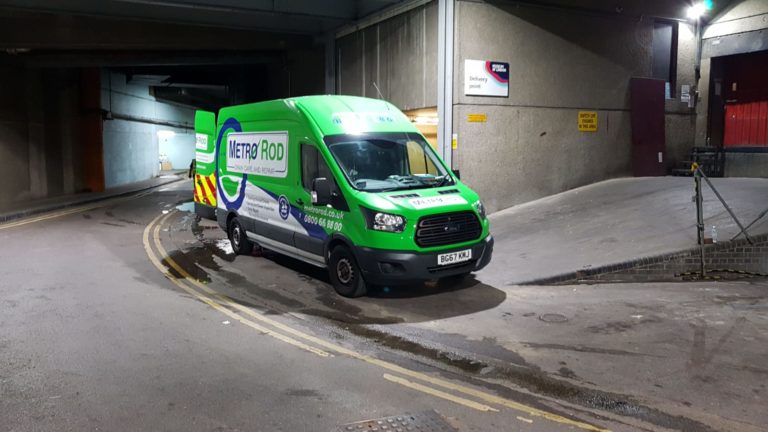 Drain maintenance and the daily unblocking of drains across London is perhaps not something which prompts thought of aesthetic beauty but it's important to bear in mind that London's rich cultural heritage ….theatres, museums, cinemas, art galleries, exhibition spaces, restaurants, bars, sports stadia and other public spaces……is dependant on drainage systems which allow patrons to enjoy them.
At Metro Rod Central London we provide drain care services to so many of these facilities with London Property Managers and Facilities Managers relying on our team of drainage engineers to provide a fast, safe and professional service day or night
drain unblocking
pre-planned maintenance of site drainage systems
CCTV drain survey
drain repair
tanker services
Above we see a photograph…which we think is a bit of a work of art in itself…of one of our drainage vehicles engaged in pre-planned maintenance work at night-time at one of London's major museum sites. One of our vacuum tankers was also engaged during this work in order to remove waste water, scale and other material accumulated inside the pipework both inside and outside this heavily visited site.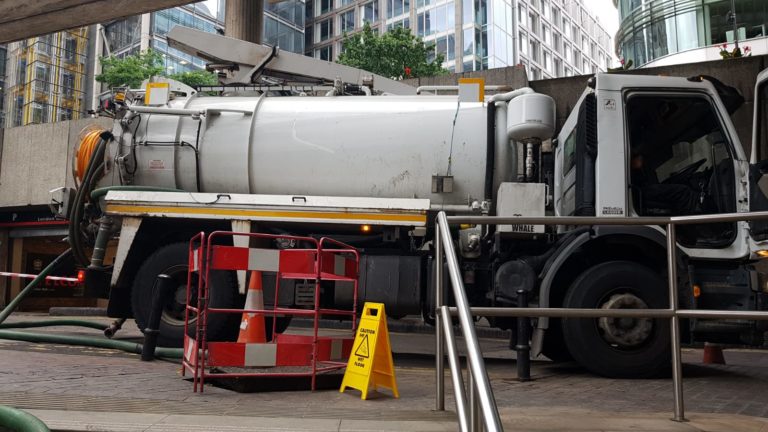 Drain care is certainly not glamorous and cleaning drain pipework may not be regarded as cultural but at Metro Rod Central London we are proud that the work we do "beneath the surface" underpins the capital's incredible cultural heritage.
Take a look at this fascinating article to read 20 interesting facts about cultural life in London ………truly we live and work in one of the greatest Cities in the world.
For any drainage issue in Central London…from Stratford to Ealing, from Dulwich to Roehampton….contact us at Metro Rod today. Whether you are a householder, a Facilities Manager, a business-owner or a cultural venue we are here to take away your drainage problem.
Telephone 0203 875 6780
email  [email protected]
or connect with Gary, our Commercial Director on Linked In
We look forward to hearing from you soon!