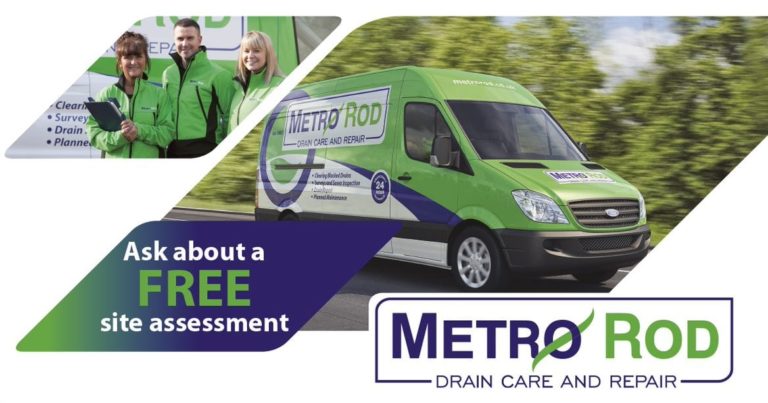 A drain …..on the wallet….. is not uncommon when you have a problem. However sometimes there are still some things available for free. If you are responsible for maintaining any commercial site, large building or public-use facility in Reading or the Thames Valley/M4 corridor did you know that Metro Rod Reading will happily visit your site and carry out a free initial assessment to discuss your drain care needs and how these can best be addressed ?
As commercial drain care specialists for Reading and Thames Valley towns from Swindon and Marlborough to Hungerford and Newbury, Marlow and Henley, Slough and Maidenhead, Windsor and Ascot we at Metro Rod Reading are used to working in a wide variety of sites. With our area's economy so buoyant and varied our team of skilled drainage engineers are experienced in diagnosis and correction of problems, or devising appropriate drain cleaning solutions, in many different types of location. For example :
* Public institutions and facilities
* Historic sites
* Office blocks
* Hospitals
* Hotels and restaurants
* Retail outlets
* Sports stadia
* Industrial sites
* Construction sites
* Residential blocks and houses of all kinds
Ultimately whatever your drain care requirement Metro Rod Reading has an appropriate solution.
The fact that Reading and the Thames Valley includes such a wide variety of commercial and public-use sites means that, at Metro Rod Reading, we adopt an individual and  bespoke approach to your site drainage system. Whether we are responding to an emergency blocked drain call out or conducting a pre-planned maintenance clean we will work in accordance with the specific needs of your site. For this reason many Facilities managers and Property Managers in Reading and Thames Valley  use Metro Rod Reading as their drainage contractor of choice. Our key services include:
* Blockage clearance for drains, toilets and sinks 24/7/365
* CCTV drain surveys
* Pre-planned maintenance cleaning of commercial and public-site drainage systems
* Repair of damaged drains, using "no-dig" methods wherever possible sons to minimise cost and disruption
* Tanker services to remove large quantities of waste . For example from grease traps or other tanks and voids
The drain care equipment we deploy can be tailored to the specific needs of any site so, for example, we can provide hand-carried mini-jetters to carry out high pressure water jetting in difficult to access locations. IN another case we might use our Picote maxi-miller electro-mechanical cleaning machinery to clean out even the most challenging blockages and build up of scale from internal drainage stacks in high-rise office blocks.
To discuss how we can help you with any drain care or maintenance issue in Reading or the Thames valley from Swindon to Slough, Windsor and Ascot please don't hesitate to get in touch with us. At Metro Rod Reading our aim is to provide you with a great drain care and repair service….safe, professional and honest day or night.
Call us on 0118 950 4477  to arrange your free commercial site assessment for any planned maintenance, CCTV survey or drain repairs works. Alternatively you can call our emergency helpline on 0800 66 88 00 24 hours a day.
You can also contact us by:
Going to www.metrorod.co.uk/local/reading/
Emailing us at [email protected]
Connecting with Andrew, our Managing Director on LinkedIn