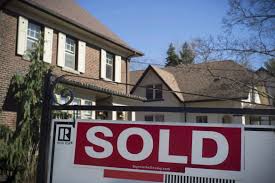 Drain issues are probably not at the forefront of your mind if you are buying a house in Swindon, Wiltshire or surrounding areas such as Marlborough, Avebury or Hungerford. However drains beneath a property are a vital part of it's structure and having the forethought to consider the drainage of a property before any problems start is very worthwhile when considering buying the home of your dreams.
This prominent property website indicates that average house prices in Swindon are now above £250,000 , with detached properties selling for even higher prices.  When making this type of investment it has to be worthwhile to check the structural condition of your drains to ensure that you do not have any problems hidden underground.
Metro Rod Swindon can carry out a CCTV drain survey of your intended home's drainage system for as little as £180+VAT ensuring that you can have piece of mind that your drains are structurally sound and you do not have issues which will cause problems, and expensive repairs, at a later date.
When spending over £400,000 in the Swindon area the cost of a drain survey is negligible to protect your investment from fundamental risks.
If our survey reveals defects in your drain pipes, such as cracks or displaced joints which can cause blocked drains, the evidence we provide can enable you to cover the cost of repair by negotiating an appropriate reduction in the price of the purchase in light of this information. Metro Rod Swindon can provide a full range of drain repair techniques and can therefore advise you of the potential costs of drain repair should any problems be revealed by your CCTV survey.
You will receive a DVD of the CCTV footage we have captured in your drains and a full report detailing any problems spotted, along with recommendations on any repair work required..
What Might We Identify?
There are a many reasons why drains block or become damaged and a Homebuyer CCTV drain survey will reveal any of these which are structurally inherent in your potential new home's drains:
Tree roots: Having a garden with trees is a great feature, but they are living plants and therefore have thirsty roots. Drains are a great source of underground water and roots are persistent. If they come across a displaced joint or a small crack that's all it takes and they will quickly force their way inside and grow, eventually creating a mass which causes blockages. In extreme cases this can break the pipe to the point where the only option going forward is to excavate and replace the pipework at great cost.
Illegal/Incorrect Connections: If your property was built after the 1920s it should have been installed with separate sewerage system in line with current legislation. This ensures that plain rainwater (surface water) will be directed straight into local rivers, while waste water (foul water) heads for a sewage treatment plant. Any confusion regarding this drainage can cause pollution which is clearly bad for the environment. More importantly the responsibility of making certain that the connections are correct and legal falls to the current owner, even if the installation happened under the previous owners' watch.
Structural Defects : If your drains have issues such as displaced joints, where sections of the drain pipe have moved relative to each other , or cracks then these will inevitably cause problems such as blocked drains, flooding, bad smells in future unless corrected.
New Build Properties: Drainage problems are not confined to older properties; it is not uncommon to find that recently built houses have some problems with their drains. As drainage must be installed while other building works are ongoing this can mean that building materials and debris from construction can find their way into the drains. It's important to identify this at the outset rather than suffer ongoing "mystery" blockages once you have moved in and correction of any such problem should be covered by your builder's guarantee.
What Are the Benefits?
A CCTV survey is non-intrusive and for most homes take less than 2 hours to complete
You will receive a detailed report, which our office is always happy to discuss with you should you have any further questions
As a buyer you can feel assured that the drainage isn't going to present a problem for your new home, or if there is a problem you can have it rectified before exchanging contracts and hopefully covered by the price reduction negotiated with the vendor.
Should you later decide to move home again you will have a DVD of the footage and a report to prove to your buyer that your drainage is in good condition.
Drainage may be out of sight and out of mind, but a Home Buyers CCTV Drain Survey allows for peace of mind when buying your new home.
Contact Metro Rod Swindon today for Homebuyers survey or assistance with ANY drainage problem. Whether you have a single blocked drain or blocked toilet or require complex drain maintenance or repair works on a large commercial site we can help.
You can contact us by:
Calling us on 0118 950 4477
Going to www.metrorod.co.uk/local/reading
Emailing us at [email protected]
Connecting with Andrew, our Managing Director on LinkedIn