It's on the news, it's in the magazines, It's in front of our eyes, effecting our every day lives more and more with each passing hour.  Environmental change is the biggest issue we are currently facing and probably ever faced.
From the beginning of the industrial era in the 1800's the world began to warm,  an increase in green house gases slowly began to shift the natural chemical balance with a high increase of CO2 which continues to grow.  These shift in the chemical balance has been caused purely by the 'innovation' of human race.  Growth in any form requires sacrifice and unfortunately we have made the largest sacrifice on the premise of innovation. the earth is changing,  with the temperatures of the sea rising, the weather erratically changing, and natural disasters becoming a weekly occurrence.   The earth is in serious peril.
We've all seen the harrowing footage from 'Our Planet'  Many have voiced their trauma over the needless deaths of so many animals due to climate change and the increase of plastic and chemicals polluting their natural habitat.
The Future is Green- With Eco friendly Drainage 
We at Metro Rod are furiously aware of our ecological footprint and put many measures in to ensure that we are doing leaving the smallest impression on climate change and the environment that we can at every turn.
Our schedulers take great measures to try to decrease our carbon footprint by keeping track of all of our engineers on our tracking website.   This ensure for efficiency and removes the risk of a lengthier drive when not necessary.  It also means we can inform you exactly where your engineer is when he is on route to you.
We car share!  from the office to the engineers on the road if it is feesable to avoid the use of more than one car or van then we will.
We do not use chemicals. At all. ever.  Our engineers only use water and incredible talent and knowledge to clear drainage and plumbing issues.
Chemicals! 
There are many reasons we avoid the use of chemical for our work.
Health and safety plays a big part, chemicals are corrosive and harmful and can cause serious injury.
These corrosive chemicals are not only harmful to people but also to your pipes, and majority of time they do more harm than good.  depending on the condition of the pipework, these chemicals can stick around inside and rather then fizzle through the blockage they can fizzle through your pipework damaging its integrity and in some instances actually add to the blockage.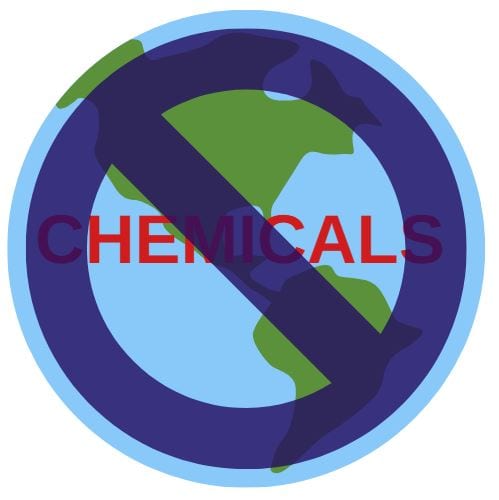 Where do they end up though?  After they have done there thing, cracked your drain, left your house smelling and set off everyone's asthma?  Those toxic chemicals flow down your pipes and end up in rivers and oceans  polluting the waters, killing the wildlife and all their food.  this change in environment and population upsets the natural equilibrium and adds to the onset of the natural atrocities that we are all far too aware of today.  If you want to learn more about what you can do to Save the planet follow the link.
Get in contact with us today for a eco friendly solution to your drainage and plumbing nightmares.