One of Cambridge's best loved pubs J D Weatherspoons, The Regal has won a national award for the quality of its loos – "Loo of the Year"
The pub has been award a "Platinum" rating by inspectors who make thousands of unannounced visits to toilets around the land! The awards are aimed at highlighting and improving standards of an 'away from home' toilet provision across the Country. All of the toilets are graded from bronze to platinum with unacceptable toilets not graded at all. A platinum rating is given only to outlets which offer "exceptional toilets."
The toilets are judged against numerous criteria, including décor and maintenance, cleanliness, accessibility, hand washing and drying equipment and overall management. Metro Rod Cambridge is very proud to have assisted in the continuous flow and maintenance of these facilities!
The Loo of the Year Awards 2018 managing director, Mike Bone, said: "The toilets at The Regal have been designed and fitted out to a very high standard and are both clean and well maintained.
"The pub richly deserves its platinum award – the highest individual award the judges can deliver."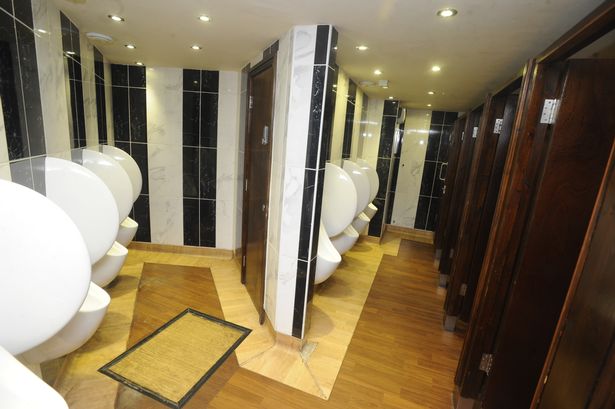 David Ormrod, manager at The Regal, said: "We are delighted with the award. Staff at the pub ensure the toilets are in first-class condition at all times and it is great that this has been recognised by the inspectors." We are very proud to assist with keeping the facilities in this condition! Great job and once again, huge congratuations to The Regal in Cambridge for providing customers with such an exceptional facility.
Metro Rod Cambridge provides unblocking services 24/365/7 days a year to pubs and restaurants in the Cambridge, Ely, Kings Lynn, Newmarket, Bury St Edmunds, Downham Market, Thetford, Hunstanton, Mildenhall, Red Lodge and all the villages in between. Metro Rod can be on hand quickly, providing an efficient and effective solution to any drainage issue such as blockages.  We offer an effective solution to problematic drainage systems by offering a CCTV Drainage Survey to assess the problem and discover deep seated issues. Metro Rod Cambridge can then discover the root cause of the problem using the lastest itouch Systems technology providing you access to a portal for you to see the recording and the provide further recommendations and quotations should they be necessary. Other services include;
Patch Lining and Drain Rehabilitation
Tankering Services for Grease Trap and Septic Tank Emptying
Gutter Clearance
Graffiti Removal
Manhole Cover Replacement
What ever your Drainage Requirements are, Metro Rod Cambridge can cover it! If you would like to discover more about our services, please visit our website Metro Rod
Our office staff are always on hand for any advise or queries relating to a drainage or  drain blockage issue. Please feel free to contact us on:
Office (manned 24/7/365) 01353 659047
Connect with us on Facebook
Follow our Tweets
Connect with our Business Development Manager, Naomi Sherwood on Linkedin
We would love to hear from you!