Metro Rod Cambridge invited new and existing clients to attend their Technical Breakfast Seminar on Tuesday 30th October held at Littleport Leisure Centre in Ely. The seminar was very well attended, with one guest commenting "it was very informative and hugely successful"
The idea behind the seminar was to showcase the range of services Metro Rod Cambridge offers to clients in the Ely, Cambridge, Kings Lynn, Bury St Edmunds, Downham Market, Hunstanton, Royston, Thetford and all towns and villages in between. Metro Rod is famously known for their reactive services, ultimately unblocking drains, this seminar showed to guests that the company can offer a range of services such as gutter vac, graffiti removal, CCTV Drainage Surveys using the itouch System, Tankering Services, Picote Pipe Cleaning, High Pressure Water Jetting and new technologies Asset Mapping from Korec.
Metro Rod Cambridge brought their 3000 gallon Combination Tanker to the event along with one of their new fully kitted out vehicles. The tanker is able to provide;
Flood Relief – providing quick removal of water and other debris
Emptying of road gullies and de-silting
Jetting operations on large sewers
Jetting operations where water supply is remote
Our Fleet of tankers are located across the country and we provide a 24 hour, 365 days a year service.
Guests flocked to the venue in Littleport enjoying coffee and a networking opportunity
Goodie bags were given out to guests to take away to enjoy containing Metro Rod Cambridge's famous roll of toilet paper!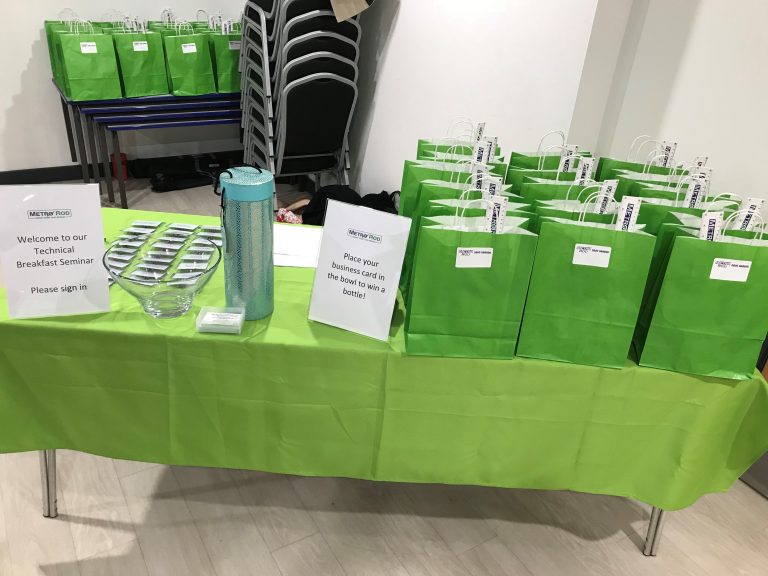 An interest table provide much amusement! No, its not fat or ear wax and its defiantly not a hoover!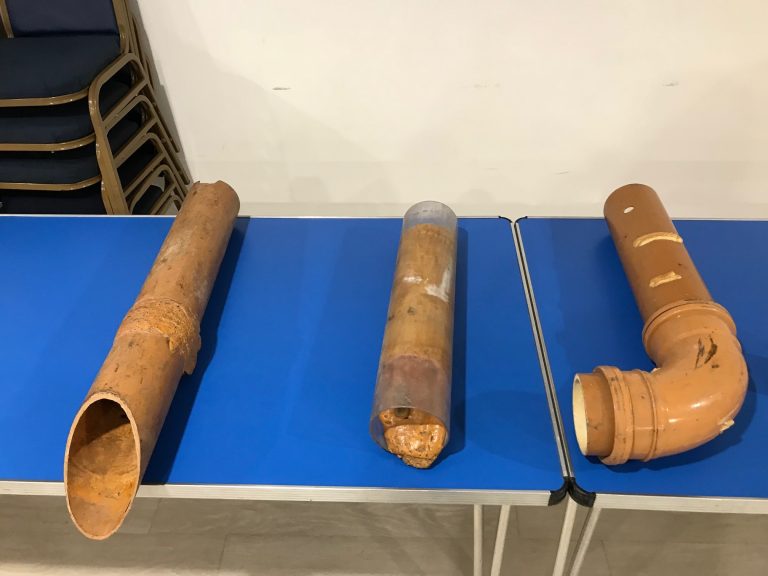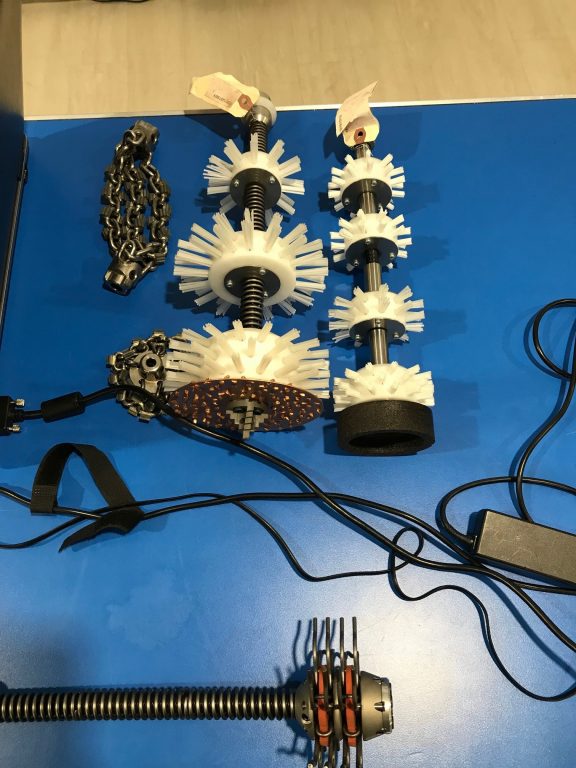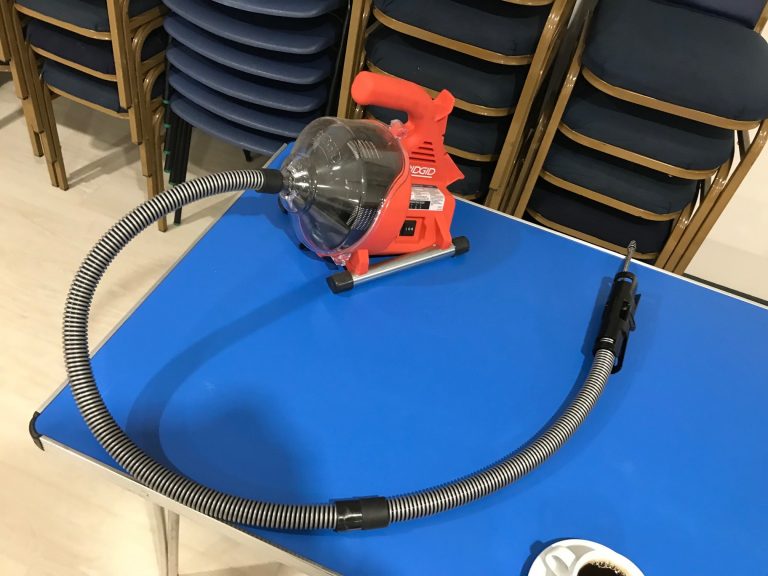 A popular drain repair service Metro Rod offers is a "no dig" repair. As the name suggests, this repair does not require excavations and instead encompasses various lining techniques. The result is a speedy and reliable fix it cost affective.
Metro Rod has developed and perfected these techniques over the last 25 years and have a number of options for materials to give the most cost effective and efficient solution.
No-Dig Repair options vary depending on the application, but they all involve inserting a liner into a drain which is impregnated with resin. The liner is moved into position, whether it is local or full length, and then inflated to give a water tight repair by effectively making a thin strong layer inside the existing drain. When the required cure time has elapsed, the means of inflating the repair is removed to restore the full drain function and integrity.
Localised Structural Repairs (LSRs)
Patch Liners – This localised repair offers a cost-effective solution to fix individual defects within a drain or sewer.
Ambient Cured Lining – Ambient cured lining consists of the full or partial lining of sewers or drains to cover multiple defects.
Heat Cured Lining – This is like Ambient cured lining; however, Heat Cured Lining is predominantly used for larger diameter pipes or where an increased resistance to chemical attack is required.
Excavation – Excavation is the traditional method of drain repair and replacement and a technique used for new drains, drain replacement, to rectify collapsed drains or to gain access to lining repair
A presentation was made by itouch Systems to highlight the effectiveness of a CCTV Drainage Survey
Metro Rod has invested heavily in the very latest CCTV inspection equipment and software, meaning that we can provide completely transparent and virtual, real-time reports directly to you.Using iTouch Live, the data collected from site is streamed in real time to the local office for processing. In most cases, your inspection report has already progressed to the next step before our engineer has finished packing up his tools. With geography no longer a factor, our team of technical support managers are also able to provide instant technical assistance to each of our local offices, ensuring that even the most complex of cases is analysed efficiently. All of this means that we are able to conclude each of our inspection reports far more quickly than before, allowing us to closely evaluate the problem and report back to you on the most effective solutions to your problem. Each report can be delivered instantly through our live web portal, or should you prefer, we can still place a printed copy and a DVD in the post to you.
If you need any drainage services from Metro Rod, please don't hesitate to get in touch, 24/7!
You can contact us on:
by emailing us on [email protected]
Going to our website; www.metrorod.co.uk/cambridge
Going to our Facebook or Twitter pages
or connecting with Naomi , our Business Development Manager on LinkedIn.
We look forward to hearing from you soon!