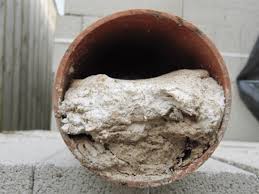 We at Metro Rod London Central drain care and repair see every hour of every day the problems which are caused by wet-wipes entering the drainage system in London. Whilst wet wipes are often described as being "flushable" the mere fact that they will flush around the S-bend in your toilet does NOT mean that they will then magically disappear or even bio-degrade and this morning a BBC News article has highlighted the major issue they present to the sewage and drain network .
Our engineers are busy unblocking drains and unblocking toilets across East London, Central London and West London every single day where the cause of the blockage is wet-wipes having been flushed down the toilet. For the UK's Water Companies this presents a huge drain on their resources….just look at these words from the BBC article and feel the strength of feeling they exhibit:
Matt Wheeldon, a director at Wessex Water, has tried to push for action to prevent wipes being labelled as flushable.
He said: "I think they're a complete scourge on our society.
"Whoever came up with the bad idea didn't think about the impact they're going to have on the environment."
He added that it was "technically illegal to put anything down the toilet that's going to block up the sewer". 
It's not just a water company problem of course……you are highly likely to be responsible for those drains within the boundaries of your property which service your business or home and the clear message is DO NOT PUT WET WIPES DOWN YOUR TOILETS.
For businesses in London Metro Rod offers Pre-Planned Maintenance Programmes to minimise the likelihood of costly and disruptive interruption of your business due to  a blocked drain or blocked toilet. Read more about Pre-Planned Maintenance and how it can benefit your business here.
Should the worst happen though please call us and our highly trained engineers, all of whom are experienced in dealing with drainage issues of all kind in London. Whether you are in Ealing, Westminster, Camden, Stratford or any other part of the capital city and whether you have a single blocked drain or blocked toilet  or a need for a CCTV drain survey or drain repair we have the answers.
You can contact us on:
by emailing us on [email protected]
Going to our website; www.metrorod.co.uk/local/london-central/
or connecting with Gary, our Commercial Director on Linked In
We look forward to hearing from you soon!