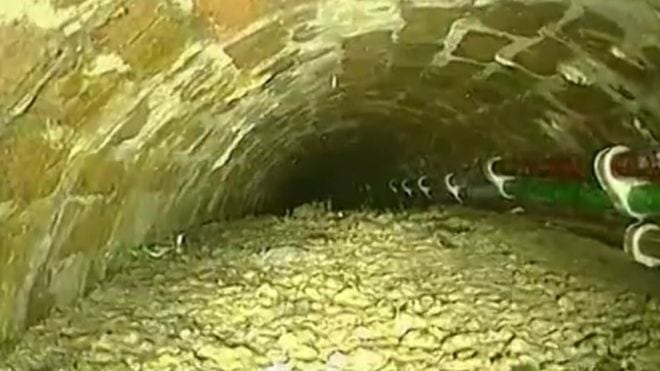 A gigantic mass of concrete has caused a 'concretberg' in a stretch of London's sewer system. The horrific build up is 330 feet long weighing in at a huge 105 tonnes and will cost thousands of pounds to clear.  Due to the sheer size of the clump it will be necessary to use old fashioned tools to chip away at the mass along with drills and high pressure water jetting, taking hundreds of man hours.
Tankers will also be required to assist with the removal pumping away waste 24 hours a day to protect the environment and prevent raw sewage backed up by the blockage flooding in to nearby properties.
Naturally in our line of work we are always coming up against build ups of waste caused by wet wipes, nappies and other hard waste along with non-biodegradable matter causing dreadful fatbergs. We clear these using a range of methods including high pressure water jetting and in some cases the need for one of tankers from our fleet is called in.
At Metro Rod Bournemouth we are proud of the technical ability and capability of our engineer team and never forget that our primary purpose is to take away any problems or difficulties for our customers.
Call us on 0808 250 9905 . Alternatively you can call our emergency helpline on 0800 66 88 00 24 hours a day.
If you find yourself running in to difficulties with your drains, our engineers are available 24/7/365 – Call 0808 250 9905
You can go to our website
You can get us on Twitter or Facebook
You can call us on 01258 863745