Introducing the JHL Recycler 414!
Here at Metro Rod Newport, Hereford and Gloucester we like to be ahead of the game.
That's why in July we decided to invest in a recycling tanker for our franchise.
The JHL Recycler is equipped with a fully automatic water filtration system. Therefore meaning that the sewer cleaner unit automatically and continuously separates water from the sludge. Subsequently, using the cleaned water to clean the sewer.
As a result, the increase of efficiency in everyday life saves the environment for several thousand liters water.
With top-class power and quality, the tanker also has amazing functions. One person operates the sewer cleaner. Using either a wireless remote control or the control panels on the truck. The recycling system contains a tank with a built in partition. The partition is movable depending on whether there is more clean or dirty water.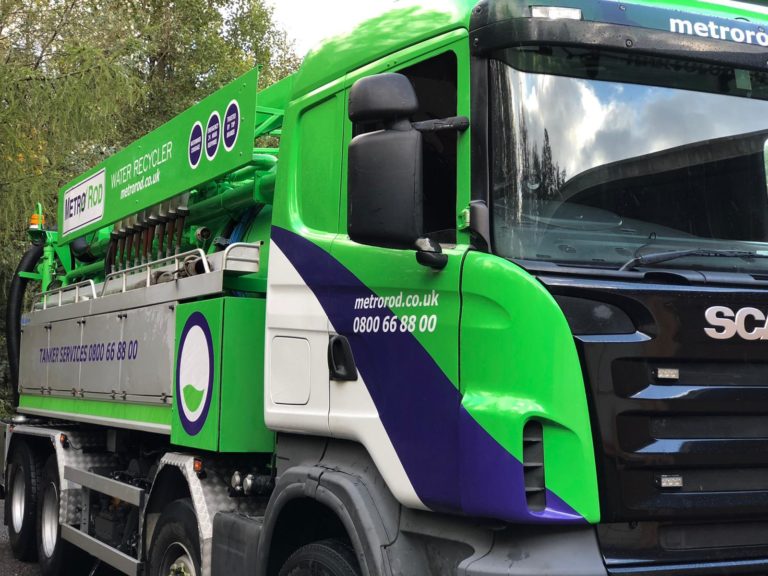 As a result, this makes the recycler more efficient, saving on both time and fuel.
The continuous recycling system of the recycler allows the engineer to vacuum and jet at the same time. In other words, the engineers would not have to find somewhere to refill with clean water.
In addition with the other notable features like the fuel-saving technology.  The recycler automatically adjusts the engine and pump. In other words, the sewers are cleaned with the environment being taken into account.
Our amazing new recycling tanker has been on the road as of September.  As a result, it is ready to create new opportunities and increase productivity.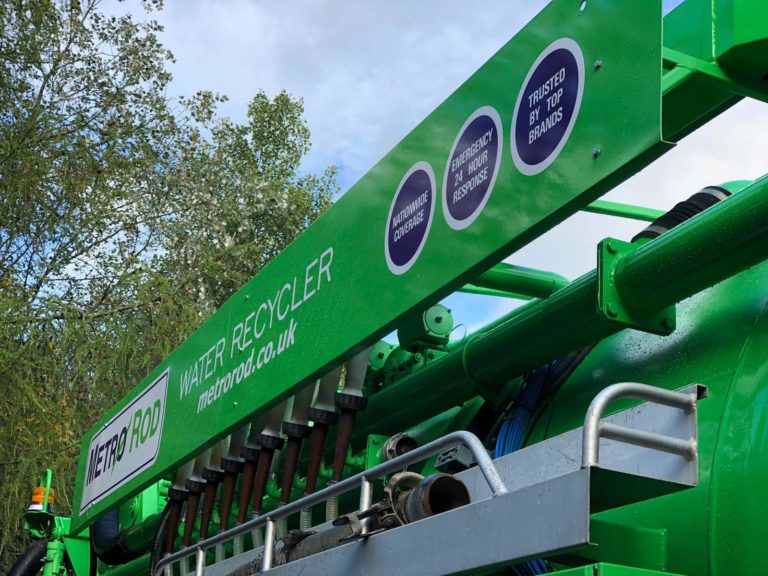 Are you in need of a reliable and efficient drainage or plumbing solution? Metro Rod Newport, Hereford and Gloucester can help you and your businesses or home with our services!
Call us on; 01495 305578
Visit our websites; Newport and Hereford or Gloucester
Email Us; Newportand[email protected]
Find Us On; Twitter or Facebook or LinkedIn
Metro Rod Newport, Hereford and Gloucester are available 24/7 where we are able to deal with multiple types of drainage problems and issues including:
Unblocking drains
Gutter cleaning
Drain clearing
CCTV drain survey
Septic tank pumping
Vacuum tank maintenance