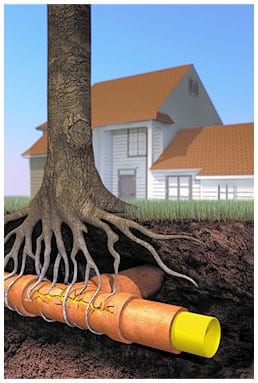 If you are buying a property this Spring or Summer Metro Rod Cambridge offers a cost effective solution to discovering what lies beneath. A simple #cctv #drain #survey can be undertaken at the property to discover if tree roots are causing damage to the drainage system within. If there is a problem then we can sort it out for you!
Buying a home is likely to be the single biggest financial decision in your life, the last thing you need is a myriad of underlying drainage issues that have come to haunt you through bad planning. For example, drain damage in homes is often caused by old age and tree roots from out the home, which creates blockages and causes water to leak into the surrounding soil. If this issue is not rectified, it can lead to further problems involving drain collapse and subsidence.
If you would like to have a Home Buyers Survey of the drainage system of your new property, contact Metro Rod Cambridge on 01353 659047 for further details and availability.