Welcome to Metro Rod Leeds, Bradford, Huddersfield & Wakefield -The Drainage Experts. We provide extensive solutions to homes and businesses of Huddersfield, Bradford and surrounding areas 24 hours a day, all year round. Blocked drains and drain maintenance are no problem for us, as our expert engineers have seen it all. We have the solution to all your drainage problems.
Our team in Leeds, Bradford, Huddersfield & Wakefield were called out initially to a blocked gully. After attending the job and using our high pressure water jetting down the pipework, we noticed that the water was coming back up from the ground. As the pipework was blocked we couldn't use the camera, so our team of drainage experts had to guess that there was a severe issue with the pipework that was preventing the water from going down the pipe.
Our engineers excavated onto the pipework and came across a large hole with a large mass of tree roots. The roots were impending the flow of water, and the hole allowed the water to escape the pipe, which resulted in a pool of water on the ground seen at the original visit. Our expert engineers cut into the pipework using a grinder, and managed to successfully remove 3m of mass roots. Once the roots had been removed, we used a camera to check the remaining pipework for any further root ingress or structural issues. We then cut the ends of the pipework to get a clean edge, and installed a new section of plastic pipe to the existing clay pipe using flexible seals. The then tested the pipework to make sure the water from the gully flowed as normal, then we back filled the area and left it as we found it.
All of our engineers are fully trained, DBS checked and fully insured. They aim to to give you the highest level of service, from basic services such as blocked toilets and manholes, to the more technical side, such as drain rehabilitation, detailed CCTV drain surveys, drain repair and excavation. As well as offering services to sort out tree root issues, we also offer the following services;
• Clearing Blocked Drains • Inspection & CCTV Surveys • Drain Repair & Excavation •
• Pipe Lining & Renovation • Tanker Services • Pre-Planned Preventative Maintenance •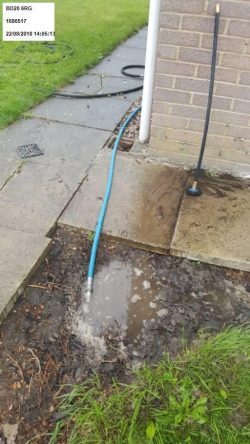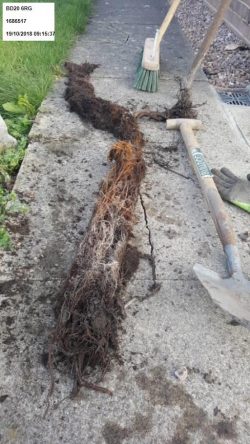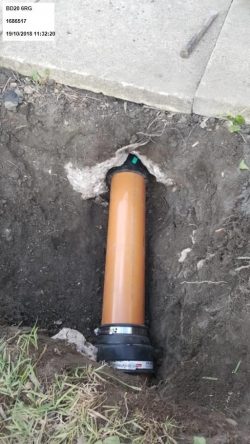 Contact the experts at Metro Rod Leeds, Bradford, Huddersfield and Wakefield. We have 30 years of expertise in the Industry and we know how tree roots can interfere with your drainage systems. Call us today for help and advice on what property owners and managers can do about the issue. We are here to support you 24/7 day and night!
Visit our website: Metro Rod Leeds & Wakefield, Metro Rod Bradford & Huddersfield
Email us on [email protected] 
Call us on 01484 844100.
Follow us on Facebook and Twitter 
Connect with us on Linkedin