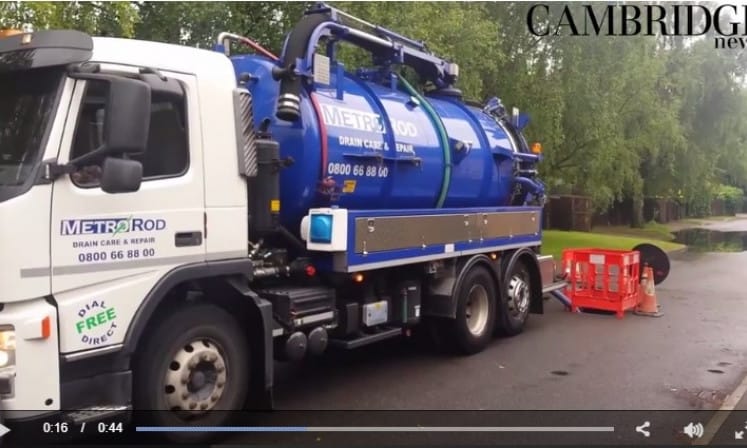 Metro Rod to the rescue
With the unpredictable British climate, flash flooding can occur even in mid-summer, and this was the case for some of the residents of Cambridge last week, after heavy rain showers left drains over flowing, causing localised flooding.
Metro Rod Cambridge were called in by Morgan Sindall and one of their highly skilled engineers, Shaun Russell, quickly got to work using their specialised vacuum tanker, which is able to clear around 2,000 gallons of water in just a few minutes!
"It's all in a days work," comments Shaun, modestly. "Flooding can obviously cause major damage, especially to property, so we work 24/7/365 to alleviate this risk wherever possible."
It just so happened that local news team 'Cambridge News' decided to film the clearing of the drains as engineer Shaun was getting to work.