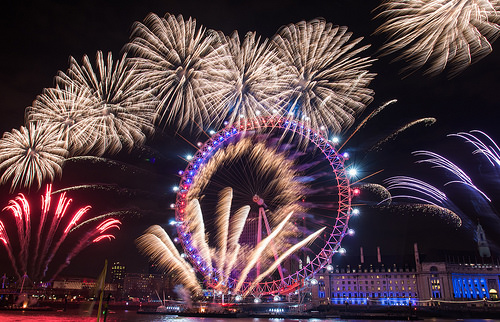 Nowhere celebrates a New Year quite like Central London and Metro Rod drain care and repair are no exception. Notwithstanding the festivities our engineers will, as always, be clearing blocked drains and blocked toilets across London right through the busy New Year period as we know that for London businesses, property managers and residents that our service remains essential if a drainage problem occurs.
Beyond this 2019 promises to be a great year for Metro Rod in London as we continue to grow our business and provide better and better drain care service whether you are based in Stratford, Dulwich, the City of London, the West End, the South Bank, Camden Town, Earls Court or Ealing. In fact wherever you are in London you can rely upon Metro Rod being there for you in 2019 should a drainage issue threaten to distrust your business or home life.
In 2019 we will continue to operate a genuine 24/7/365 drain care and repair service meaning that , whatever time of day or night you need us, we can be there to resolve any drain related problem whether this be a single blocked drain or blocked toilet or a more complex need for a CCTV drain survey or drain repair.
Amongst the improvements we have implemented for 2019 are:
Enhanced CCTV capability
Metro Rod Central London have invested in the latest CCTV drain survey technology provided via our close working relationship with iTouch Systems. This capability means that our engineers can now produce full CCTV surveys more quickly than ever, with the capability to upload survey reports directly into the "Cloud" directly from site. As a result of this investment we will be able to deliver CCTV drain survey reports to our customers faster than ever.
In turn we will be able to act rapidly to resolve any issues revealed by the CCTV drain survey and in the busy London environment, where time is of the essence and delays can cost money, this means we can now offer a better service than ever.
Investment in Electro-Mechanical Cleaning
In London, where many commercial buildings rely not only on external drains but also on vertical soil stacks and internal pipework, electro-mechanical cleaning has a major part to play in the work done by Metro Rod in unblocking drains across the capital both in terms of reacting to emergency blockage situations and in carrying our pre-planned maintenance cleaning of drains for commercial customers, Facilities Managers and property managers of all kinds..
Read more about this and our investment in the high-spec and powerful Picote Maxi-Miller machine by clicking here. The Maxi-Miller is already active and is now part of our standard offering to ensure your pipework and drains are free-flowing in 2019.
We also continue to offer a full range of other drainage services across London , all of which are available to our customers in 2019. Our customers range from individual householders with a one-off problem to major household name businesses and facilities management operators:
Emergency clearance of blocked drains ,blocked toilets and blocked urinals
Local structural repair of defects identified in drains
Lining (no-dig repair) of lengths of defective drains
Excavation and repair of drains where necessary
Pre-planned maintenance cleans of drains to ensure no interruption to our commercial customers from blocked drains and toilets
Gutter cleaning
Tanker services
All these services will be available to you 24/7/365 in 2019 from Metro Rod Central London. and please make a resolution to contact us to discuss how we can help you and  be your drainage contractor of choice.
You can contact us on:
by emailing us on [email protected]
Going to our website; www.metrorod.co.uk/local/central-london/
or connecting with Gary, our Commercial Director on Linked In
We look forward to hearing from you soon!