For the third time, Metro Rod Coventry scooped the prestigious 'Quality Award 2017' at Metro Rod's Annual Conference and Awards Dinner last week. This particular award is coveted by all Metro Rod franchisees across the country, and is awarded to the franchise business which continually performs against the demanding customer service-level agreements, whilst under immense pressure to deliver on time, every time.
Winners were announced at a glittering awards dinner, which followed a highly-anticipated conference held last weekend at 5* resort – The Celtic Manor. This was the first of its kind under the ownership of Franchise Brands plc, and one which many have commented will 'go down in history as the best ever'!
Almost 200 people congregated for the Awards dinner, where top performing Metro Rod franchisees were recognised and rewarded for their achievements.
Peter Molloy, Managing Director of Metro Rod, comments: "The fantastic team at Metro Rod Coventry are truly very worthy winners of this award and I'm delighted to be able to reward all their hard work and commitment to the progression of the brand! They have demonstrated an incredible level of customer service and the ability to consistently meet their customers' demands."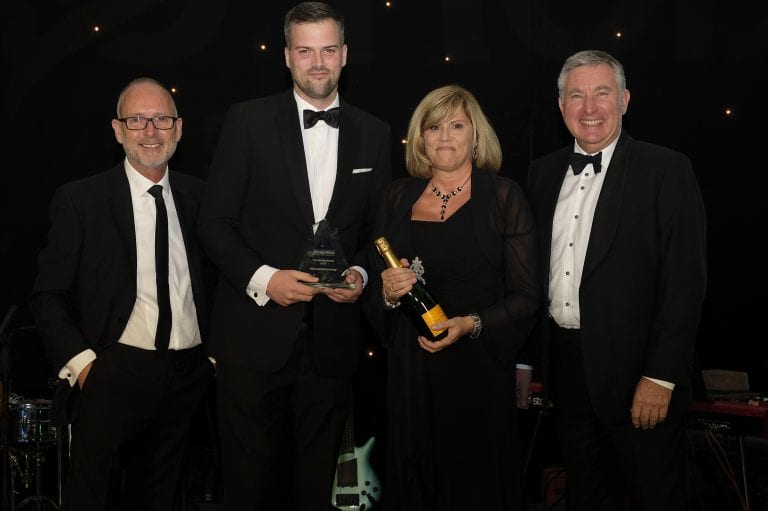 The team at Metro Rod Coventry were ecstatic to win this award, and have a told us a little more about why it meant so much to them.
"We work tirelessly to ensure our customers receive the best possible service, and receiving this award makes our entire team immensely proud of the dedication and hard work which they put in each and every day. To win this award for the 3rd year running is a fantastic achievement and shows how much each and every customer means to us. Our goal, as ever, is to continue to improve our services and offerings to customers to make their experience even better for 2018."
During the night, a collection was also made in aid of Wateraid, raising a fantastic £1,500, which will go towards helping to provide clean water, toilets and good hygiene to the millions of people around the world in need of these basic but essential facilities.
Guests then danced their way into the night and a fabulous time was had by all involved!