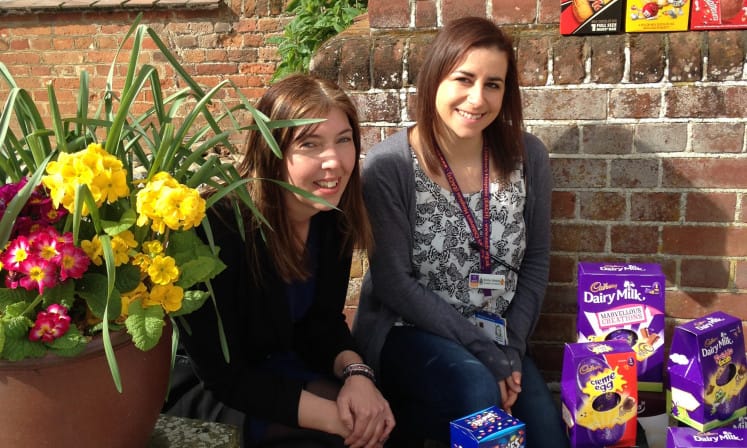 Thank you for all your donations, the response has been overwhelming. We were able to deliver the Easter Eggs to Each Last Thursday and donations are still rolling in to our Just Giving page. We even made the local press! Easter egg boost for poorly children at Norfolk hospice.
Dan Grimmer
dan.grimmer@archant.co.uk
@dangrimmer24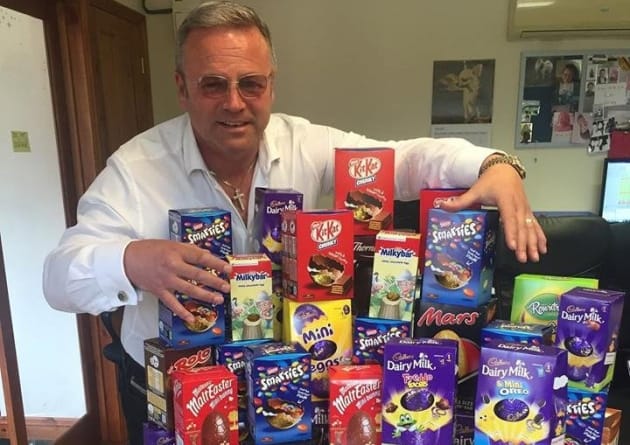 Metro Road Norwich director Shaun O'Brien with some of the eggs donated to East Anglia's Children's Hospices. Pic: Metro Rod Norwich.
Poorly children were given an Easter boost thanks to the generosity of a Norfolk company.
Metro Rod Norwich has spent the past few weeks collecting more than a hundred Easter eggs for East Anglia's Children's Hospices, which has a hospice in Quidenham.
Friends, families and neighbours of the business, based in Tharston, helped collect the eggs, a collection box was set up in Long Stratton Co-op, while a Just Giving website was set up for donations.
Included in the donations were homemade Easter bunny soft toys which will be used by the play team at Quidenham in Easter Activities with some of the children.
"We are incredibly grateful for the generosity of Metro Rod Norwich for all their hard work gathering so many Easter eggs for families in our care at EACH," said Sophie Mayes, corporate fundraiser for EACH.
Our play team at Quidenham are going to make fantastic use of the eggs, to support their work and care this Easter weekend."
You can still donate to Metro Rod's Just Giving page here or directly to EACH here.
http://www.dissmercury.co.uk/news/easter-egg-boost-for-poorly-children-a…