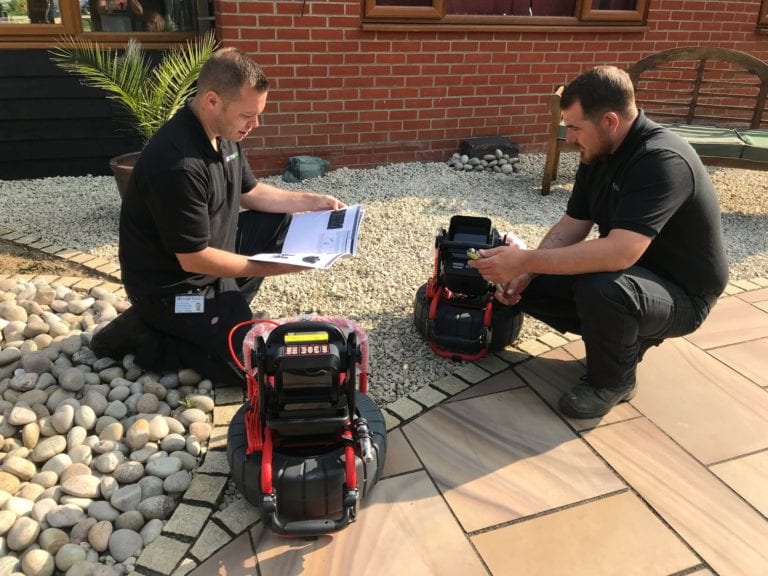 Following on from my post about Metro Rod Norwich investing in new Seesnake Look/See CCTV Survey Technology, we have captured a lovely image of Phil and Dean setting up their new equipment.
Every member of the Metro Rod Norwich team now carries CCTV surveying equipment, enabling us to investigate why drainage problems are occurring. For more information about Metro Rod Norwich and our services please take a look at our website or call the team on 01508 535127 for further information.
The original post is below:-
Metro Rod Norwich has some very exciting news. We have invested in Seesnake Compact 2 CCTV Camera's for each member of the engineering team. Each Seesnake can inspect lines from 1.5″ to 6″ (3.8cm to 15.2cm) wide. It features quick-release CCU docking system for fast, efficient job set-up, flexible push cable for pushing ease through multiple tight turns. a self-levelling camera for a crisp, clear, in-pipe image that is always upright and it also has built-in sonde to locate a point of interest during the pipe inspection.
What is a CCTV Drainage Survey? 
Whether you are trying to determine the root cause of a problem (and it could really be tree roots) or if you are looking to future proof your drainage system because you want to develop or alter a property, a CCTV survey will give you the best insight into the condition of your drains. A CCTV survey can also be undertaken if you are experiencing other problems in a property such as damp. Sometimes CCTV surveys are undertaken just for peace of mind that everything is working as it should be.
Why should I have a CCTV Survey?
Metro Rod Norwich has a range of CCTV services to meet your needs:-
Here at Metro Rod Norwich we can carry offer a wide range of drainage and emergency plumbing services for you, whether it is for a home, office building, factory, shop or even a farm. Metro Rod Norwich can cover any property in the Norfolk and North Suffolk area.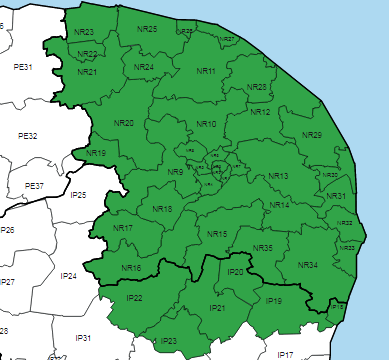 Give us a call on 0800 668800 to see how we can help you. We promise you a safe and honest service 24 hours a day every day and every night.
Unblocking drains * CCTV Survey * PPM's * Gutter Clearing * Cracked Pipe Repair * Water Leak Repair * Septic Tank Emptying * Drain Care * Septic Tank Maintenance * Homebuyers Drainage Survey * Fat & Grease Management * Sewer Inspections * Pipe Lining * Excavation * Drain Mapping * New Drain Installations * Tanker Services * Emergency Plumbing *