Unblocking drains and toilets, cleaning drains and repairing drains across the Thames Valley is meat and drink every day  to us at Metro Rod Reading and whether you are in Slough, Windsor, Maidenhead, Reading, Newbury, Marlborough, Swindon or any other part of the region our trained and skilled drainage engineers  will arrive quickly to resolve any issue with your drains.
We understand that, whether you are a small business, a large corporation, a public facility or a a private resident a blocked drain, blocked toilet or other drainage problem can be a source of disruption and distress and that you need from us
Expertise and a "first time fix" wherever possible
Competitive pricing
Rapid and timely resolution
We aim to attend a call regarding a blocked drain or blocked toilet within 4 hours, and often exceed this, particularly for customers in emergency situations. Our fleet of Metro Rod Reading vans, all of which are equipped with high pressure water jetting and electro mechanical drain cleaning equipment, mean that we can cover even this relatively wide area in quick time.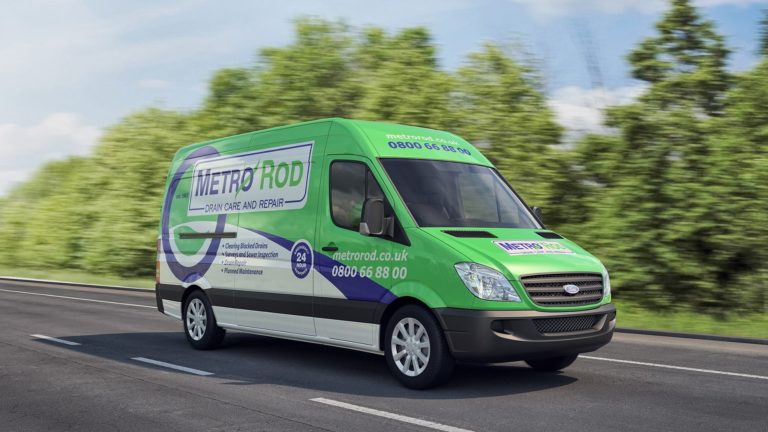 Metro Rod Reading's ability to react quickly to your drainage problem is enhanced by the M4. The motorway means that one of our engineers can, in a single day, easily reach jobs from Ascot, Slough and Windsor in the eastern part of our territory through Maidenhead, Marlow, Reading, Newbury, Hungerford and Marlborough and across to Swindon in the west. It is by no means unusual for an engineer to be doing a CCTV drain survey in, say, Slough in the morning and be clearing a blocked drain or blocked toilet in Swindon in the afternoon.
Do you know the M4's story ?
The M4's history began when a short section of elevated dual-carriageway, not originally classed as a motorway, opened in 1959 to reduce the impact of traffic travelling between central London and the west
The Maidenhead bypass opened in 1961 whilst J1-J5 opened in 1965 and the English section of the motorway was completed on 22 December 1971 when the 50-mile (80 km) stretch between junctions 9 and 15 (Maidenhead and Swindon was opened to traffic. 
Subsequently there have been further improvement works such as when, between 2008 and 2010, junction 11, near Reading was extensively remodelled with a new four-lane motorway junction, two new road bridges and other works.
Metro Rod Reading ………….speedy and efficient response to any drain care issue
Clearing blocked drains and blocked toilets more efficiently was probably not first and foremost in the minds of the planners who devised the M4 motorway but there is no doubt that Metro Rod Reading owes some of it's reputation for speedy and efficient resolution of drainage problems in the Thames Valley to it's existence.
If you have any issue with your drains, or are a commercial business seeking a site assessment for a planned maintenance programme, just contact us and we will be winging our way along the M4 (and other roads !) to help !
Call us on 0808 208 2654 . Alternatively you can call our emergency helpline on 0800 66 88 00 24 hours a day.
You can also contact us by:
Going to www.metrorod.co.uk/local/reading/
Emailing us at [email protected]
Connecting with Andrew, our Managing Director on LinkedIn