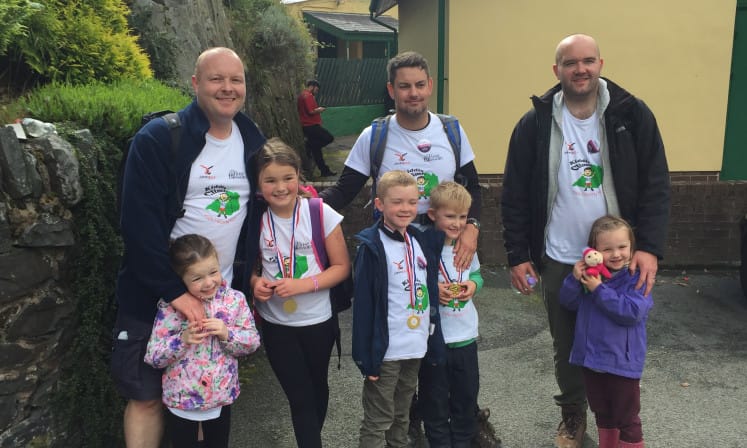 On Saturday 2nd July team Metro Rod, 10 children aged between 5 and 14 took part in kiddie climb 2016.
This year follows previous climbs of Snowdon in 2014 and Pen -Y-Ghent in 2015. These were set up in order to raise awareness and money for two local charities rose blossom trust and joining jack.
Kiddie climb was set up as many children showed an interest in raising money for these two charities seeing they had the ability to climb a mountain where Jack Johnson, Evie and Darcie Chapman didn't. Following the success of the previous two years climbs and the massive amounts of money raised kiddie climb 2016 emerged bigger and better than any other year.
This year saw Jack Johnson take part assisted by the legends, along with his parents and younger brother James. Evie Chapman not well enough to walk led the children to the foot of the mountain in her pram with jack and then left parents Natalie and Mark and sister Ellie to continue with the 10 mile climb.
Over 200 children climbed assisted by parents and family with the aim of raising £100 per child.
Metro Rod (Mid Lancs) who sponsored the whole event in 2015 decided to put two teams in place to walk, raining money for both charities. Two of their directors mike and matt Yates were joined by staff members Leanne Peers, Mike Hodgson and Ryan Sumner with their children along with a set of friends. In total they had a team of 10.
Maddie, Kady, Noah, Lidia, Bradley Adam, Ellie, Kate, Charlie and Spencer all made it to the top and back taking approximately 6 1/2 hours and hitting temperatures of minus 3 and less at the top.
A massive £2000 has been raised for the two charities which will go a long way to help, to see how this money is spent visit
Http://roseblossomtrust.co.uk/ and http://joiningjack.org/home/
Rose blossom trust is Metro Rod (Mid Lancs) nominated charity and over the past 2 years they have supported rose blossom trustees Natalie, Mark, Kelly and Richard with raising awareness of the trust and Dravet Syndrome, the setting up and supporting of events and introducing their trust to many other local businesses.