Recently Metro Rod has completely rebranded itself with all franchises having to upgrade the Branding on vehicles, uniforms and signage. At Metro Rod Mid Wales and Shropshire we were more than happy to make the change as we believe it makes us stand out over our competitors. The rebrand has really put Metro Rod on the map with a more clear, vibrant and up to date branding strategy. Below is our new Metro Rod logo.
Along with the new branding comes a new set of goals and criteria that the business has to meet. One of these is to have our fleet of vans and tankers covered with the new colours and design. Below you can see the new design on our most recent addition to the fleet. And you have to agree that it is much more eye catching. We will be branching this across our fleet of vans and tankers and you will seeing them out and about in Telford, Shrewsbury, and all over Mid wales and Shropshire.
Another upgrade is to the engineers uniforms, we are no longer in the usual dark blue colours. We have new black trousers with either black or green t-shirts, jumpers and jackets. As you can see from the following picture our engineers it really does make the engineers stand out and be recognised. In this picture are the engineers who Make Metro Rod Mid Wales and Shropshire tick.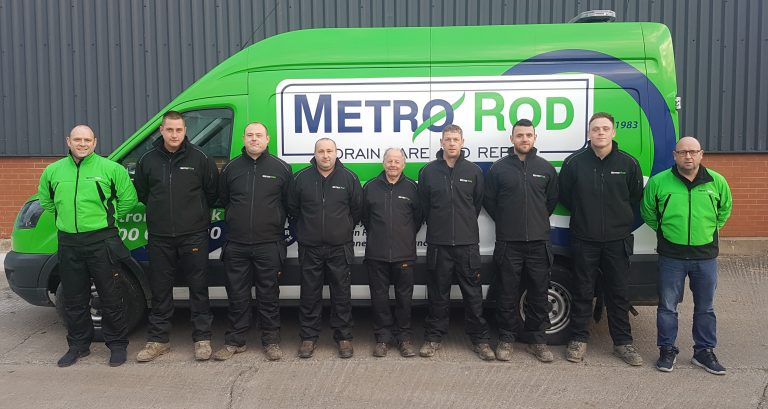 Keep an eye out for our new branded vans on the road, or our engineers when there on the job. If you have any issues with anything drainage related remember we are only a call away on 01938554050. Or you can E-mail us on [email protected] we are available 24/7/365 and are always happy to help.