We are pleased and excited to announce that our plans for our new office premises in Lincoln are well on the way, Planning has officially been approved and building will commence in due course
The Details:
Due to our continuing expansion in the drainage, plumbing and pumping field the need for more staff and larger premises has become a necessity and after much searching we were pleased to come across such an ideal development.  Situated on the outskirts of the Village of Saxilby on riverside Enterprise Park, our new venture  occupies a fantastic position, with Scenic river views to the front and easy access to local amenities, giving the office the calm and tranquil feel of a Village all the while being main road facing for all the commuters to see us as we look over the the A57  which is the main Road to Sheffield and many other necessary destinations from Lincoln and Gainsborough.
Our new office, will spread across two floors and occupy 5,000 sq ft,  with a generous entrance lobby and open plan office to the ground floor.  It will also benefit from a meeting/training room as well as several personal offices,  perfect for meetings with clients and staff training days,  meaning the continuation of our exceptional customer service level and highly qualified staff base will be far easier to keep track of.
The business park itself is already home to some brilliant businesses throughout the region, including O'boyles Civil Engineering who we work consistently closely with and will now be our neighbours.  This venture is being headed up by Stirlin Developments, who have helped us through this entire process and will be putting the plans into action by creating this bespoke quality build that we are so looking forward to.  We have a strong working relationship with Stirlin and are pleased by their commitment to this pursuit and appreciate their continued support as we work together to reach this milestone for us as company.
How did we get here:
The beginning of Metro Rod was much the same as all great businesses,  After running and owning successful companies for years, 19 years ago Spencer, Angela and Shirley set their sites on Metro Rod.  Starting small, as they still continued to run their other companies, so with one man and a van they began this journey, not knowing how it was going to take off or where it was going to take them. Within a matter of years they themselves had become qualified in all manner of drainage specialities, including becoming some of the few Brawoliner installers in the UK.  They had taken on new staff and were up and running with a small fleet of engineers.  The fleet began to grow as did the demand for our services and soon a log cabin office was built to house the new staff team.  Since joining Metro Rod they have continued to make huge strides within the business, making it their lifes work, winning several awards along the way, most recent of all winning the 'Gill Walker award for the largest contribution to Metro Rod' at the annual conference last year.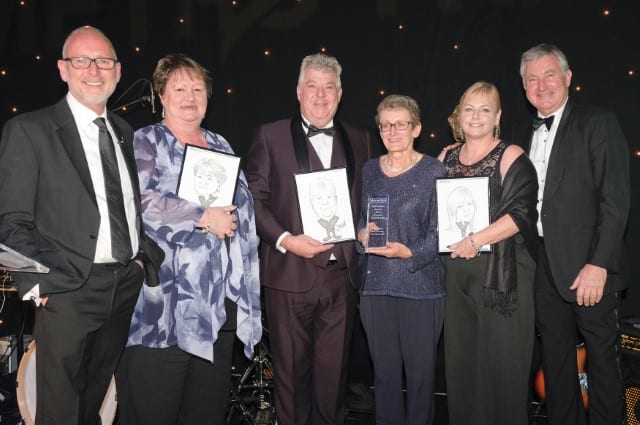 Due to the continued efforts and commitments of the staff and directors the business has continued to grow  from strength to strength meaning larger premises is again needed and looking at the high specifications that are going to be met, it might well be, in this case, that bigger is better!  We are hoping to be settling into our new residence by late August early September and preparations are already underway for our grand opening event, where we will be celebrating with new and old customers and are looking forward to showing Lincoln what Metro Rod is really about.
More details to follow…