2018 is definitely set to be the most exciting year yet for leading drainage repair and maintenance company Metro Rod!
Since being purchased by Franchise Brands plc back in April 2017, it's been non-stop. Franchisee visits with each member of the Metro Rod network have been conducted – seeking their feedback and input into the development of Metro Rod going forward, and this has been fed into a significant growth strategy, which is being implemented with immediate effect.
One particular focus for the brand is Marketing, whereby a total overhaul of all marketing collateral is being undertaken. Not only does this include promotional materials such as leaflets and brochures, but also the website, which has basically been built again from scratch. This now means it is not only mobile-friendly, but also ensures it is ahead of the game in terms of SEO – making sure it is easily navigable, and as simple as possible for customers to do business with Metro Rod.
As well as this, new van and tanker designs were unveiled at the recent annual conference, held at The Celtic Manor in November, which the network were all hugely positive about! Many of whom are also now investing heavily in updating their van livery with the eye-catching branding, which is certainly set to stand out on the nation's roads!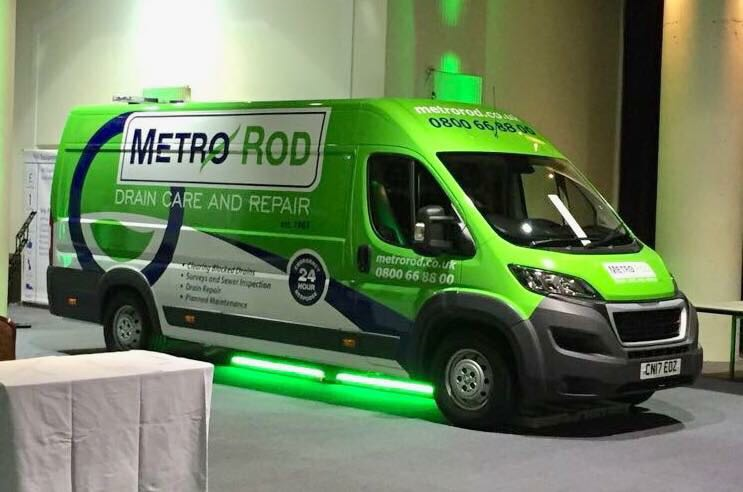 Further large-scale investment is being made into the IT infrastructure, with the initial focus being on automating the process of handling customer work requests, which will benefit customers by enabling Metro Rod's engineers to get to the problems even faster.
The franchisees are also set to benefit from the creation of a new management information system, which will provide them with fast access to accurate information, enabling them to make decisions which improve their business and provide better services to their customers, 24 hours a day, 365 days a year.
Commenting on the developments, Managing Director Peter Molloy, concludes: "We want to put our customers at the centre of everything we do here at Metro Rod, so it is vital that we devote our attention to what matters to them, and in essence, ensure they have the best experience possible. The progress we have been making in Marketing and IT will really enable us to grow the brand and deliver exception customer service, which is extremely important to us! 2018 is certainly set to be a truly very exciting year indeed!"