When you think of 'Robotic Cutting' one of the first images that may come to mind is a robot in a factory cutting a sheet of metal with his laser eyes (or is that just me?!)
But here at Metro Rod in Liverpool Robotic Cutting has an entirely different meaning to us!
Metro Rod have recently invested in some new Robotic Cutting Equipment which is proving a popular piece of equipment with our customers around the UK.  The equipment can grind, mill and cut and can be used to service drains and pipework between the sizes of 55mm and 800mm and ensures precise removal of
Failed liners
Excessive roots
Objects embedded into drains (such as metal bars)
Concrete and other settled deposit removal
Protruding Pipework.
The Robotic Cutting service is very highly regarded and has saved our clients considerable amounts of money.  The cutter has ensured that in a situation that traditionally would have required an excavation (which can be quite costly!) the combination of the equipment and Metro Rod's highly skilled operators we can remotely repair pipe defects with high levels of precision, without too much disruption to site.  These cutters are flexible, can get around tight pipework and can even climb vertical drainage!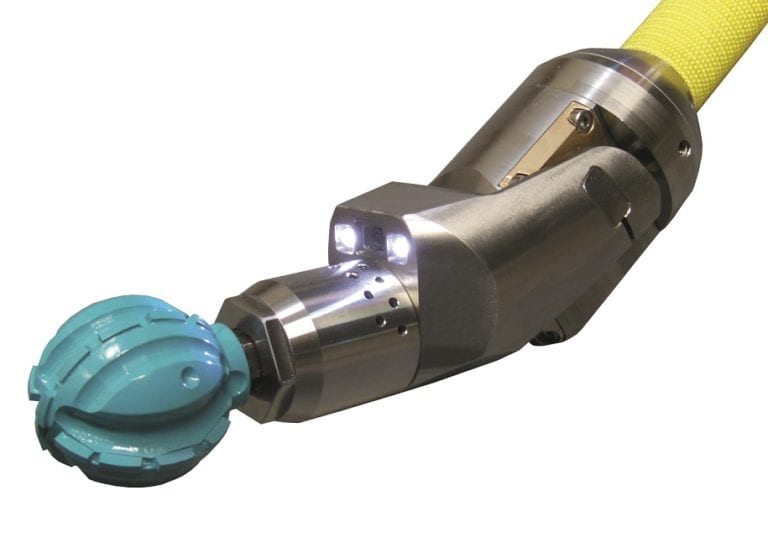 How Does It Work?
Using a remote joystick control, our Robotic Cutter is expertly guided by highly trained operatives through the affected pipework to the area of intrusion or defect.  The cutter has very powerful cutting motors also has an on-board camera, which can be viewed from site.  Rinse nozzles on the equipment ensure that debris and dirt are constantly cleared, meaning that clarity on the cameras is maintained at all times.
John Pardoe from Metro Rod Liverpool said;
"We are always investing in the latest equipment to ensure that we can give the best possible service to our customers.  The Robotic Cutting Equipment is the latest purchase and it is already proving popular!  From working on sites (and saving sites time and money – always welcome!) to using the equipment on domestic properties, for example removing solidified concrete in pipework under the house, the Robotic Cutter has a wide variety of uses and we look forward to using it on more sites all over the country for our customers in the future."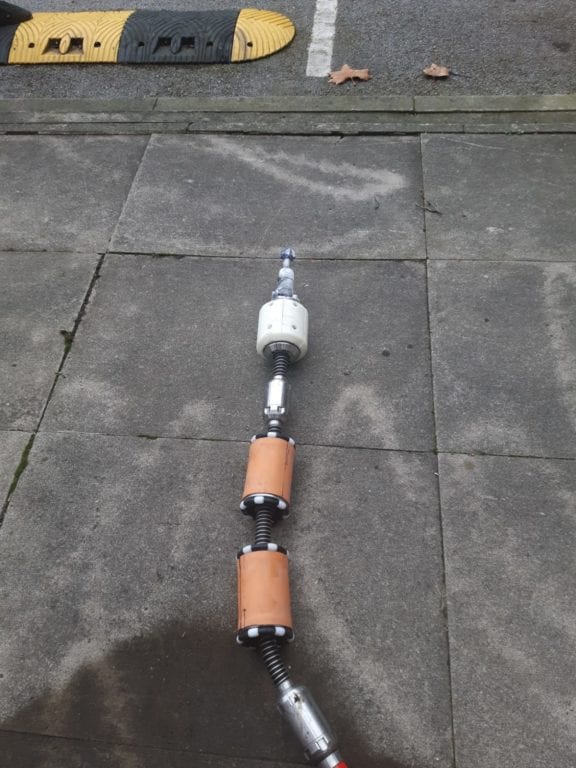 If you have any requirements for Robotic Cutting or would merely like more information then please don't hesitate to get in touch with us here at Metro Rod Liverpool.  You can;
Call us on 0151 909 2807
Email us on [email protected]
Check out our Facebook or Twitter pages
Look on our website www.metrorod.co.uk/Liverpool
Metro Rod provide drainage services all over mainland UK.  The Liverpool office is based in Bootle and operates throughout Liverpool, Warrington, St Helens, Widnes, Runcorn, Skelmersdale and Southport.  Metro Rod Liverpool operate genuinely 24 hours a day, 7 days a week.  All calls to our number 0151 909 2807 are answered directly by a local on-call manager who can start to assess any drain problems immediately and book in any required visits.  We deal with all drain problems, large or small, internal or external.  Please take a look at the recent testimonials that happy customers have left us regarding the excellent service that we offer!