Thursday 7th March 2019 was World Book Day!
According to the official website the aim of World Book Day is to ensure that every child and young person in the UK has a book of their own – according to The Literacy Trust 1 in 11 children don't have a book of their own – shocking.
In recognition of Word Book Day we wanted to post up a short story about an unfortunate householder who had been having drainage problems!  Are you sitting comfortably? Then we'll begin…
There was a lady who lived in Warrington who had been having drainage problems for a number of weeks,
she felt embarrassed, her toilet kept blocking, rising to the top and it was smelly, like, really smelly!  She had stopped asking her friends around to her house as she was really mortified that they may see it.  The lady, let's call her Diane, had read on Google all these stories about how to unblock a drain, using a mop head, pouring down boiling water, using chemicals, caustic soda and the like.  She had tried all of these things but that toilet would not unblock.  It would drain down over night then 1 flush in the morning and it would fill right back up to the top again.
Diane just didn't know what to do, a friend of hers had suggested calling out a specialist drain company to sort out the problem for her but Diane couldn't afford this, it's well known isn't it that drain companies cost an awful lot of money.  She just didn't have the money to pay for this.  One morning though Diane got up and enough was enough, she got up, flushed her toilet and the waste CAME UP IN THE BATH! Shock horror.
Diane went straight on Google and typed in Blocked Toilet Warrington – on the first page she found that there was a company called Metro Rod, they had great reviews and said that they would be there quickly. She was a little bit worried though because this type of service comes at a price – right?!
Only one way to find out!
Diane rang the number (0151 909 2807) and she was pleasantly surprised! The phone was answered by a nice man who was reassuring, told her not to worry, outlined the price and told her that if the cost was going to escalate then she would be told beforehand and it was up to her if she wanted to continue.  She was impressed!  She was even more impressed when the Metro Rod engineer turned up at the house just an hour later, he was well dressed (wasn't covered in muck, dirt or whatever other material drainage people get covered in!) He quickly set to work and used specialist cameras down the toilet, down the plug hole in the bath and sink to try and find out what the problem was, there were no trailing dirty hoses through the house like she had expected, it was all portable equipment – wow! The engineer traced the problem to a manhole further down her garden.  He went with Diane and opened the manhole and it was full of sewage – and wipes!  Diane had always been told that wipes could be flushed down the toilet and so had been.  The Metro Rod engineer explained to Diane that wipes should not be flushed down toilets as they can cause problems such as this.  He removed what he could and then jetted the manhole clean.  The relief that Diane felt when this happened was immense – she had missed her friends coming around and she could now ask them – no need to feel embarrassed any more!  When Diane asked about the cost she was thrilled, as the engineer had been at her house for just an hour that's all she was charged – no silly call out fees from Metro Rod!  The engineer then put his portable camera down the toilet, showed Diane that there were no blockages down there and flushed through a few times, again to prove that the problem had gone away.  He then cleaned up after himself, disinfected the area that he had worked in and left.
The End.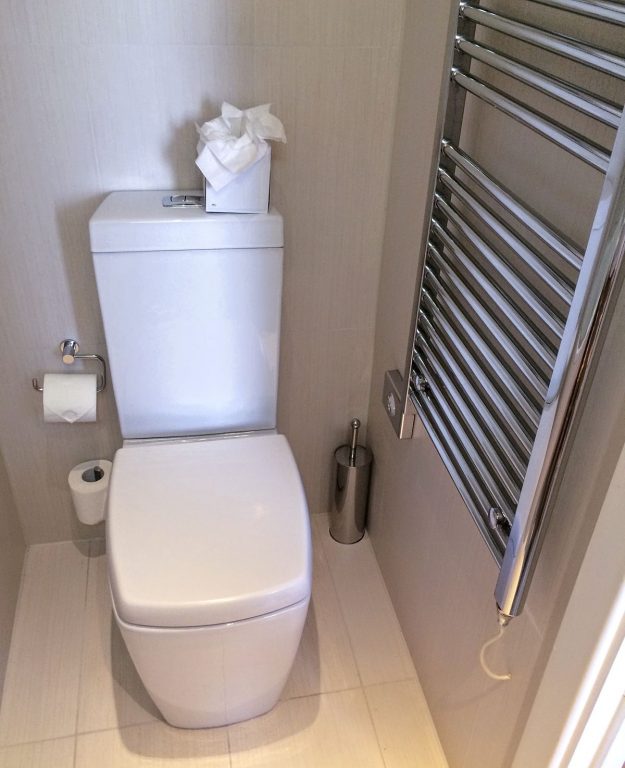 Now, this story would be a good one if it were fiction but it's real!!  Diane is a real lady (name changed!) – the situation is real and the description of the service that Metro Rod provide is all real too;
We attend site fast
Our staff are all clean, polite and helpful
We don't charge call out fees
We would never make a customer feel embarrassed at what we find on site
We will, where possible, explain all of our actions to our customers and use our portable cameras to show the customer that the problem that they had has now gone!
So, if you have a blocked toilet, over flowing manholes, blocked gutters, stinky sinks or showers or anything else drainage related call Metro Rod – we're here to help!
Call us on 0151 909 2807, email us on [email protected], visit our website at www.metrorod.co.uk/Liverpool or visit our social media pages, Twitter, Facebook or LinkedIn – we look forward to hearing from you.

Metro Rod Merseyside are based in Bootle but operate throughout the wider Liverpool, Warrington, Widnes, Runcorn, Skelmersdale and St Helens areas.  We provide both reactive and planned drainage services to a wide variety of clients and we operate, genuinely, 24 hours a day.  If you have a drainage problem then we have the solution!