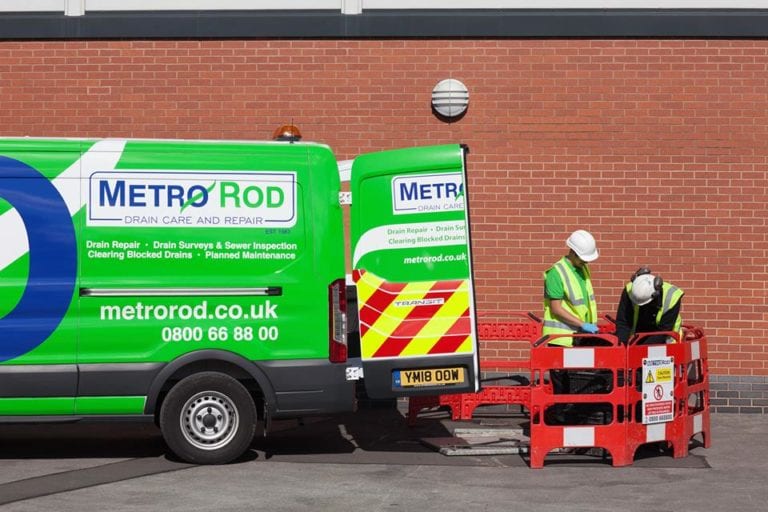 Drain care in Swindon is a bit like, well, dentistry. "Are you mad ?" I hear you say but just think about it for a moment. A blocked drain or blocked toilet has a lot in common with a toothache in that:
It's an unexpected and "painful" irritation
It impacts on efficiency and effectiveness
It necessitates unexpected and unbudgeted cost to fix
It can, at worst, result in total loss of productivity   and
It's usually, in the final analysis, totally avoidable if the right behaviours have been in place
In the case of the drainage systems of residents and businesses in Swindon, Marlborough and all points around in Wiltshire, Berkshire and the Thames Valley  the grim "painful ache" of a blocked drain or blocked toilet can be relieved by calling us here at Metro Rod Swindon. Our expert team of trained drainage engineers will quickly diagnose the cause of your problem and work safely and effectively to restore your drains to a free-flowing condition.
How much better, and more efficient,  though for any commercial site if the drainage problem had never arisen in the first place ? …….we all brush our teeth regularly to do everything we can to avoid any unexpected, and expensive, problem at the dentist so why would any property manager, maintenance manager,facilities manager or business owner looking after any high drain-usage site not regularly have their drainage system regularly checked out and cleaned in a planned way to avoid any disruptive, unplanned problems ?
A pre-planned maintenance programme from Metro Rod Swindon is, increasingly, seen as the perfect regime to ensure blocked drains, blocked toilets, malfunctioning urinals, clogged stacks, silt-filled channel-drains, blocked gutters and other drainage problems do not cause unexpected "agony" on site.
We will initially visit your site free of charge to make an initial assessment of the best, bespoke to you, approach and will then put together an appropriate drain maintenance and cleaning regime in full consultation with you. Thereafter our team will attend site at the pre-agreed intervals and at times which enable your business to keep on functioning. Examples would be our ability to schedule schools drain maintenance out of term-time and our work in office blocks either in the evening or t weekends.
Don't suffer the pain and inconvenience of "drain-ache" ….call us for a check-up today and we definitely promise it will not hurt !!
You can call us on 0808 208 2654 . Alternatively you can call our emergency helpline on 0800 66 88 00 24 hours a day.
You can also contact us by:
Going to www.metrorod.co.uk/local/reading
Emailing us at [email protected]
Connecting with Andrew, our Managing Director on LinkedIn