Here at Metro Rod Bristol, we receive daily phone calls regarding blocked drains.  Our team have put together some top tips to help prevent blockages from happening to your drains in the future.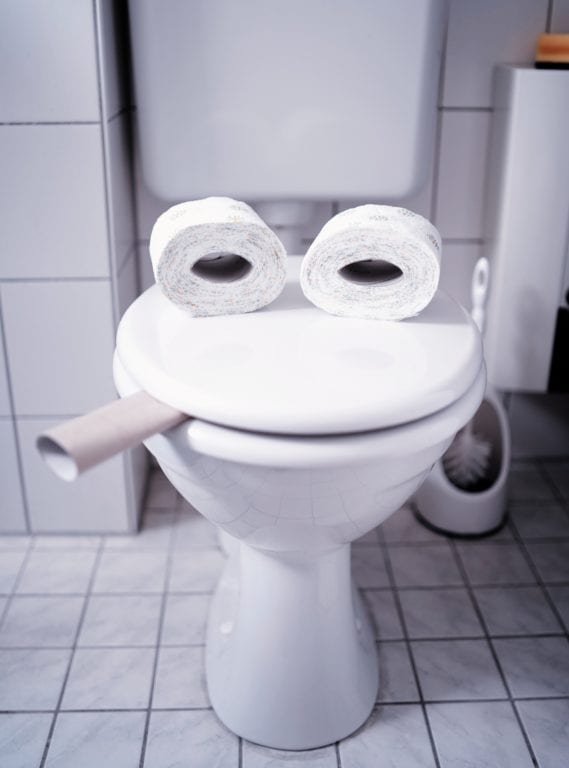 To check if your drains are shared with your neighbour. If there is a blockage and the drainage is shared you should call your local water authority as they can be called out to investigate for free!
Prevention is better than cure – regular pre-planned maintenance should be carried out if you are a commercial customer.
To help prevent blockages in the bathroom, only flush the three P's – Paper, Poo and Pee. Around 75% of sewer blockages are caused by disposable items such as wet wipes.
When in the kitchen avoid pouring oils, fats and grease down the sink and if any leftovers on the plate be sure to scrape into the food waste or bin and not down the plug.
Use a strainer in the plughole of the sink to catch any loose bits of food.
Make sure your toilet hanger cleaner does not fall into the toilet, we have numerous blocked toilets due to the plastic appliance falling in.
If your sink is slow draining you are feeling brave, you may be able to fix it yourself! You don't need any plumbing tools or pro skills just a bucket and if you prefer some rubber gloves! Instructables has a good step by step guide if you need guidance.
We hope these tips are helpful, but if you have tried these and are still suffering from a blocked drain we cover Bristol, Bath, Chippenham, Devizes, Malmesbury, Midsomer Norton, Radstock, Glastonbury, Bridgwater and Taunton, Trowbridge and Warminster and everything in between.
So if you have a blocked drain and would like more information you can visit our website if you would like to like to book in for a FREE site assessment with our technical engineer call us on 01225 344511 or email [email protected]
To keep up to date with all of our latest news follow us on Twitter, Instagram, Facebook, and LinkedIn