We have recently carried out a full clean up of all the Drains, Gullies and Manholes at a Primary/Infant school in Welshpool. Ysgol Gymraeg Y Trallwng had many issues around the school with overflowing gullies and aco Drains to blocked Foul Manholes and overflowing guttering. This all comes after the unprecedented rainfall that hit during June. We received a call from the Council to attend and clear the issues. We called the Headmistress who prompted us to walk the site to be able see the severity of the issues. During our walk we found that this site had not had any PPM works done in some time and this was the main reason for all the issues.
Issues we Found.
On our walk round the school we took note of all the drains that required attention. By doing this we were able to plan what we would carry out when our engineer attend. We Found
50 x Rain water Downspouts and gullies needed clearing
11 x Storm Drains needed Emptying
A 60 metre ACO Drain that needed uncovering and then clearing
A Kitchen Drain that was constantly overflowing
2 x Manholes Blocked 1 with sewerage and 1 with soil
A number of guttering that needed Clearing of debris mainly Moss from the roof.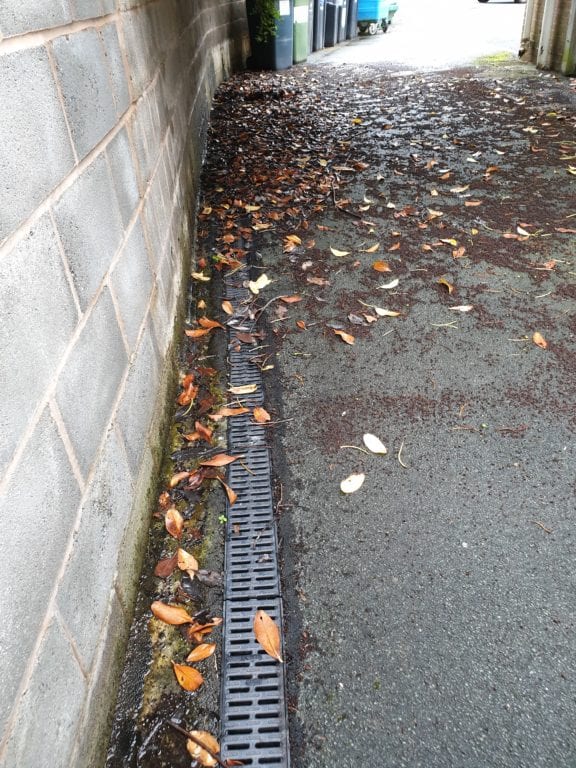 Before and after pictures of the ACO Drain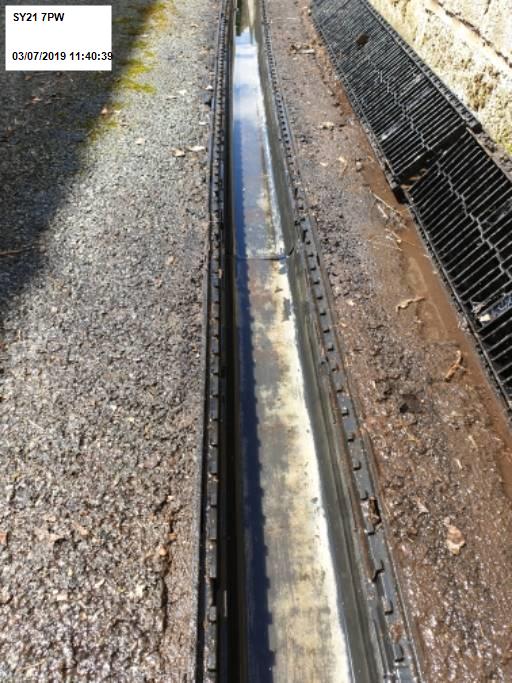 Engineers on the go.
We had a day to complete the job and started with the Blocked kitchen sink. This was found to be full of fat all the way to the main Drain. By High Water Pressure Jetting we were able to clear this blockage. Next the ACO Drain which had a layer of leaves covering a majority of it. We thoroughly cleared, cleansed and reinstated to full working order. On to the Gully pots and downspouts checking all 50 on the site. Removing the debris from in and around them and then flushing through with clean water. We used our Metro-vac gutter cleaning system to clean the guttering. This was full of moss and leaves leading to water overflowing on to window sills and creating damp in certain classrooms.
They then cleared the 2 Blocked Manholes from the Classroom Toilets with the jetter and full flow was restored. Finally onto the road gullies all 11 were full of silt and mud and during rainfall frequently flood. We removed back to the normal depth and line jetted to create flow again.
PPM Required in the Future.
After finishing the job its was obvious that with the school being on the side of a hill and surrounded in foliage that unless Annual preventative maintenance is in place then this will continue to repeat itself. We have compiled a report and sent it too the authorities and hopefully they will realise that this needs to be utilised. PPMs in this instance would really help the school and ensure that blocked drains, Manholes and Gullies are becoming a problem in the future. If you require any of the works required in the article please don't hesitate to call the office on 01938554050 or E-Mail us on [email protected]