Metro Rod West Yorkshire: Innovative, at the forefront of
Health & Safety.
11% of work-related injuries in the UK are caused by falling objects.
In 2018/19, 40 fatal injuries to workers were due to falls from a height. 
The number of fatal injuries caused by being struck by a moving, including flying or falling object has
fluctuated between 15 and 23 over the last five years.
(Statistics from https://www.hse.gov.uk/, 2019)
As a company, we aim to professionally and efficiently provide a first-time fix for our customers and provide value for money whilst abiding health and safety regulations.
Metro Rod has developed a SHEQ vision, which is;
"To be an industry leader in safety, health, environmental and quality performance, through resilient management systems and positive leadership, supported by no-compromise attitudes and behaviours, which instils a pride in our colleagues and partners."
Check out the latest piece of kit that we're currently trialling:
Our engineers are forever in and out of confined spaces, up and down ladders and visiting construction sites meaning it is extremely important that they use the best safety equipment possible. Previously, our engineers have been using separate helmets, visors and ear defenders which can cause discomfort and strain their necks if worn a long period of time. Our engineers are very important to us and we want them to be both safe and comfortable whilst working. With this in mind, we have chosen to trial the ABS dual shell safety helmet with PC retractable visor from Delta Plus UK & Ireland.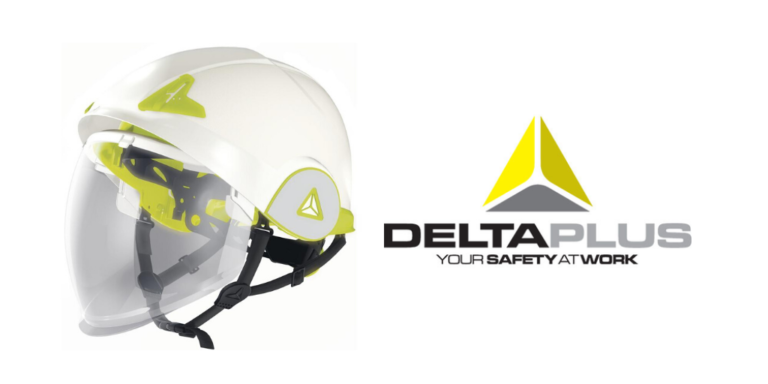 This product comes with an integrated visor for a compact and combined solution. The safety helmet has a balanced centre of gravity to allow prolonged use and reduction of musculoskeletal disorders (MSDs). The helmet also has a better weight distribution in the case of shock and guarantees user comfort.
Our aim is to be continuously innovative keeping our engineers as safe as possible throughout their work.
If you are experiencing reoccurring blocked drains, whether its an inside or outside drain,  Metro Rod West Yorkshire could be the answer to your problem.
Did you enjoy reading this article? Check out some of our similar articles below:
Meet the Team – Jordan – CCTV Surveys
How often should I clean my gutters?
Blocked Drains: Why Are Grease Traps Important?
How Does Regular Drain Cleaning Help Me?
Free Download to save your pipes!
Ideally located, Metro Rod West Yorkshire can cover properties over Bradford, Huddersfield, Leeds, Wakefield and surrounding areas.
Check out our social media pages to keep up to date with new information and articles.
Want to find out more?
Head to Metro Rod Bradford & Huddersfield or Leeds & Wakefield and contact us directly.