England have made us proud in this year's World Cup. Although the outcome wasn't as positive as we would have hoped, as a team, they have played superb. They had got to a place where we had not been for 28 years so should be proud of themselves!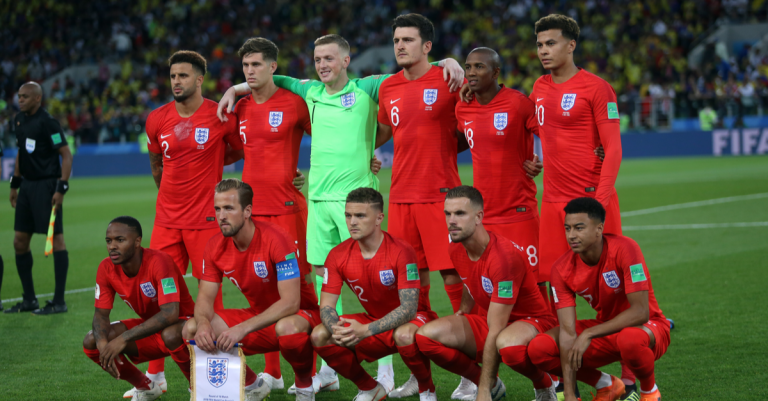 This year, we have had great performances from many players, Harry Maguire being one of them. He was thought to have dominated the majority of games that England faced and made sure that his presents was known, making him an incredibly difficult player to mark and as for his defence work, not many strikers made it past him. One strong statement that was made by him was "We are hungry, we are fearless" here he is referring to the team, but this exactly how Maguire presents was throughout the entirety of the World Cup, making him an asset to his team.
Another fantastic performance was from Jordan Pickford, due to his performance this year, he is now known as one of the best goal keepers in the world. His performance was astonishing throughout the World Cup as he made some excellent saves which benefited our team massively and made a lot harder for the opposing team. During the penalty shootout against Columbia, Jordan faced an enormous amount of pressure. Due to the vast amount of training that Jordan endures, he enabled England to continue their journey in the World Cup and face Sweden in the Quarter Final then Croatia in the Semi-Final. We wouldn't have been able to do it without him.
There were many players who performed extremely well throughout the World Cup but these are seen to be 2 of the best, others were; Stones, Kane, Walker and Young.
We can't forget Gareth Southgate. He has been so supportive of his team and has shown so much care for all of his players. He has stated that he is 'remarkably proud' and is aware that he cannot make the players feel better about their defeat. He has praised all of the young players for surpassing expectations and how they have re-established the nations team and brought faith back to their fans. Southgate also said "Go back 18 months and no one would have expected us to be in a semi-final of the World Cup" which is very true, we have done so well to have reached the semi-final so we should not be disheartened by the result. We will return to the next World cup better and stronger and may potentially win!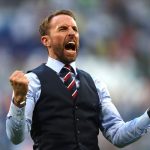 Pubs around the UK have made a killing the past few months, they introduced something called 'The Tree Lions tax' and put the price of beer up by as much as 50p per pint. This didn't affect fans though, they still were buying numerous amounts of drinks before, during and after the matches. Also, there have been a lot of incidents throughout the country, some being in Birmingham City Centre where fans were climbing on top of buses and jumping into lakes and rivers. This had then resulted in buses been banned from the centre while the games took place.
As a country, the support that our team have received is astonishing, from banners to balloons and face paint to parties, our boys have had our support every step of the way. I am sure that this will continue through to the next World Cup in Qatar.